Roadrunner Just Broke This Indie Film Record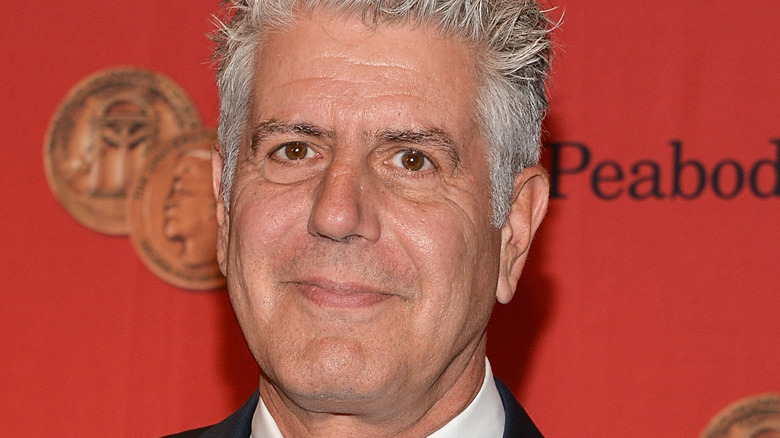 Slaven Vlasic/Getty Images
While it's no secret that host, chef, and author Anthony Bourdain has had a huge impact on his many fans and admirers, new box office numbers for the Bourdain-centered documentary "Roadrunner: A Film About Anthony Bourdain" illustrate the continued power of Bourdain's legacy.
Author of the bestselling memoir "Kitchen Confidential" and host of popular television programs "Parts Unknown" and "No Reservations," Anthony Bourdain was one of the world's most revered and respected culinary personalities, who received numerous awards and accolades — including Primetime Emmy Awards, James Beard Awards, Critics' Choice Awards, and more — for his educational and enlightening work in television.
Following Bourdain's death in 2018 at age 61, director Morgan Neville, whose previous work includes critically acclaimed documentaries like "Won't You Be My Neighbor?" and "20 Feet From Stardom," knew he wanted his next film subject to be the celebrated host. Speaking to Mashed, Neville shared the inspiration behind "Roadrunner," which follows the life and career of Bourdain. "Anthony Bourdain ... was somebody who I always was interested in. I felt like he was a kind of documentary filmmaker himself and always talking about why culture connects us," Neville said. "I felt a real kinship with him. He was one of those most influential voices in fighting for the power of curiosity."
The Bourdain documentary reached new highs at the box office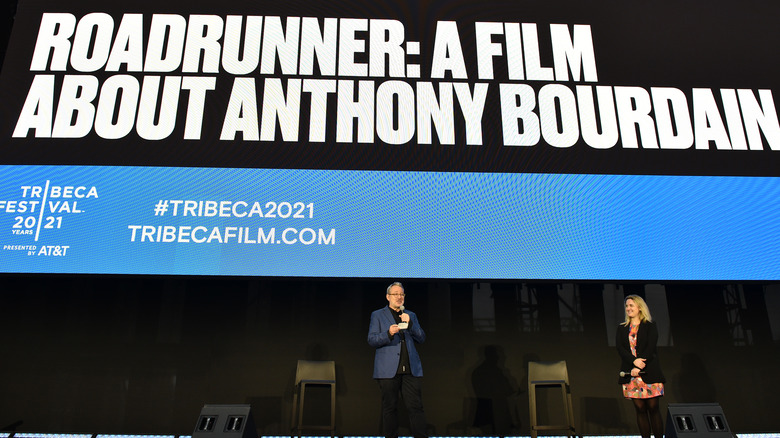 Bryan Bedder/Getty Images
Neville's documentary has received a wave of praise from critics and audiences alike; the film currently has a 93% critic approval rating and 94% audience approval rating on Rotten Tomatoes. In addition to its critical success, the commercial success of the movie was cemented by record-setting box office earnings for the documentary.
According to The Wrap, "Roadrunner" set a new box office high for an independent film since the start of the pandemic, grossing $1.9 million its opening weekend across 925 locations. This beat the previous post-pandemic indie record of $1.88 million in weekend earnings for the spy film "The Courier." These earnings also marked a new record high in opening weekend earnings for any of Neville's previous films.
"Roadrunner," which is a production of Focus Features and CNN Films, was released nationwide on July 16 in theaters only — a move that encouraged audiences to come out in person to catch the buzzy documentary. The film was particularly a hit with audiences aged 25-44, who made up 52% of the audience.
While overall movie ticket sales have lagged significantly due to the COVID-19 pandemic, the success of "Roadrunner" illustrates the continued power of Bourdain to draw and inspire audiences.