Nearly 28% Think This Fast Food Restaurant Has The Worst Hash Browns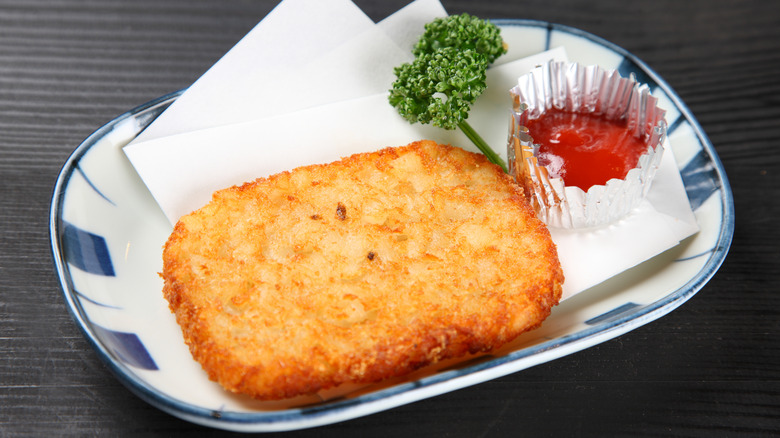 Shutterstock
It's a known fact that all meals are made better with some sort of potato-based dish on the side — during the morning hours, that role goes to hash browns. The crispy, shredded spuds are an excellent accompaniment to any of the typical breakfast entrees like waffles or omelets — and to some, can even suffice as a meal all on their own. However, it does take a little bit of time to whip up a proper batch of hash browns, and if waking up early isn't your strong suit, a quick trip to the drive-thru is a perfectly acceptable way to get a fix.
There are a number of fast-food eateries offering the starchy treat on their breakfast menus, but as usual, some don't quite compare to others. In order to avoid being served a sack full of soggy potatoes, Mashed conducted a survey to find out the places to skip when seeking out this breakfast fave. 
A total of 651 US-based participants were asked which fast food restaurant is serving up the worst batch of hash browns, and the respondents certainly came through to help steer us in the right direction. Unsurprisingly, popular spot Chick-fil-A earned the lowest number of votes, with only 8.45% of respondents giving their hash browns the thumbs down, making it one of the more favored places to go to get this dish. Likewise, Sonic and McDonald's didn't fall too far behind, with 11.98% and 14.75% of the vote, respectively, meaning all three of these eateries are suitable places to stop in the AM for the 'taters.
Avoid disappointment in the morning by skipping Taco Bell's hash browns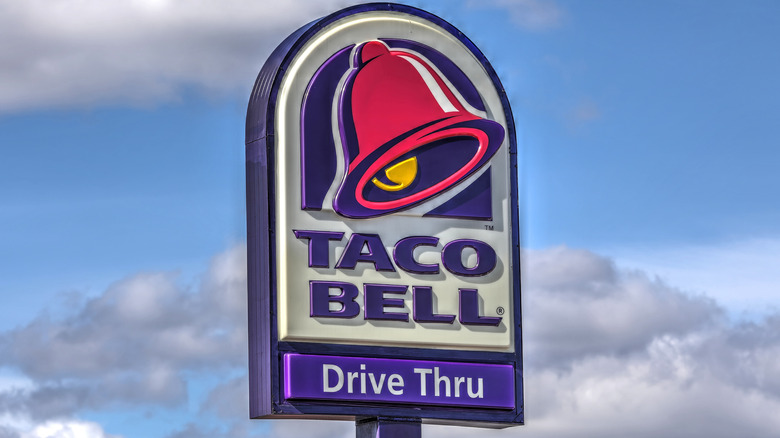 Shutterstock
Now, for the fast food hash browns that didn't fare quite as well. Del Taco was called out by 114 people, or 17.51% of respondents, for having less-than-ideal breakfast spuds, making them the third-worst spot to get an order of hash browns for breakfast. An additional 14 votes gave Burger King the title of second-worst fast food restaurant to nab some hash browns. The home of the Whopper took a 19.66% share of the votes in total, though that number was still considerably lower than the one fast food chain taking the top spot in the poll.
Taco Bell may be your go-to when you have the late-night munchies, but in the morning hours, some of their offerings just don't hold up. The restaurant attempts to hype up their hash browns on their website, likening them to your cool aunt, neighbor, or co-worker named Patty that "is a straight shooter with a heart like a diamond." In the end, however, the hash browns from this Mexican eatery are just "a clear attempt to duplicate McDonald's perfect fried potato patty," says So Good Blog, which is probably why they were voted as the worst pick by a landslide 27.65% of our survey respondents in the survey. 
If you do happen to be near a Taco Bell when the craving for crispy potatoes hits, it might just be best to wait for the lunch menu to kick in and get an order of Nacho Fries instead.