Taco Bell Is Bringing Back Its Popular Nacho Fries With An Exciting Twist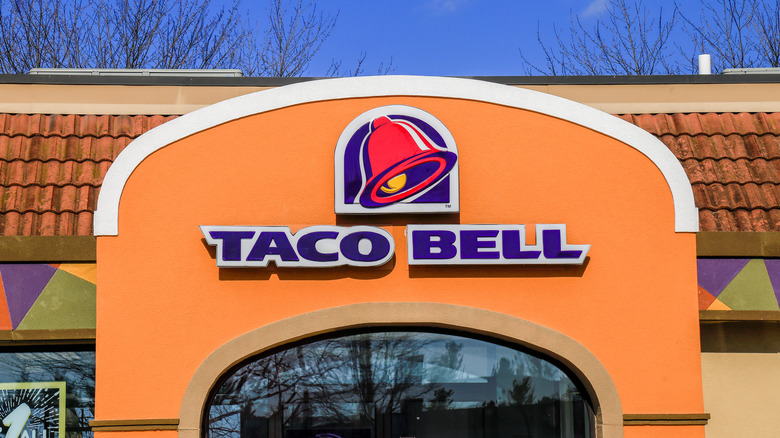 Shutterstock
Taco Bell's nacho fries have been a recurring item on the menu and have won many hearts over the years. As per Nation's Restaurant News, when the dish first appeared in 2018, customers were pretty excited. It took just a few weeks for the fries to set a record of sorts. Over 53 million orders were placed in five weeks! This meant that the nacho fries with their servings of cheese sauces had managed to pull off an impressive feat and could easily compete with the Doritos Locos Taco.
"We're seeing fries in one out of every three orders, compared to one out of every four for DLT," a statement issued by a Taco Bell spokesperson read. What an achievement!
Well, if you've ever tried the fries and loved every moment of the experience, you'll be glad to know that Taco Bell is relaunching nacho fries on July 22 (via Business Insider). This is the sixth time that the item is making a comeback at Taco Bell locations across the country.
Nacho fries coming back is exciting news
As reported by Chew Boom, the nacho fries will include "bold Mexican spices" and, as always, a comforting serving of cheese sauce. Customers will be able to purchase the dish for $1.39 or with a delicious box worth $5 that will have nacho fries, a massive burrito, a taco, and a beverage. There's also a new twist: Customers can order the nacho fries' new variant called loaded taco. What can you expect? Basically, nacho fries with cheese sauce, low-fat sour cream, and seasoned beef.
The fries really are massively popular. Fans on Twitter often reminiscence about them. "Nacho fries should be sold all year long," a Twitter user wrote. Meanwhile, someone made a special birthday wish. "Manifesting a nacho fries comeback for my birthday," they wrote. Well, it seems like their dream has come true. Per Business Insider, the fact that nacho fries are only available for limited periods makes them seem even more tempting. Fries are fries, after all.