Robert Irvine's FitCrunch Protein Bars Are Now Available At This Grocery Store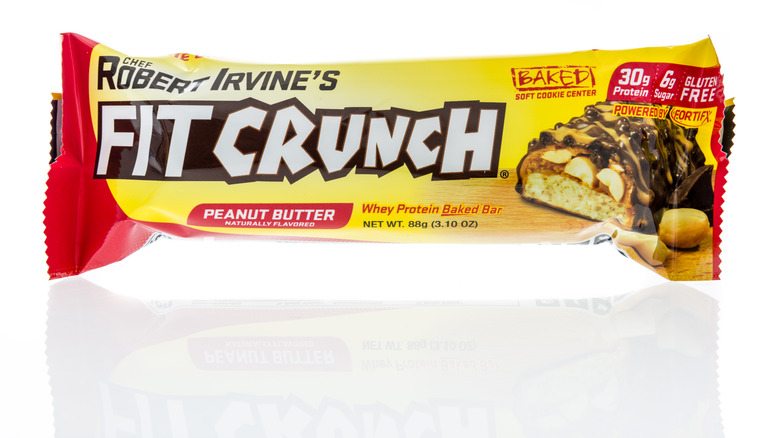 Shutterstock
Southeasterners, rejoice: you can finally get your hands on Robert Irvine's FitCrunch protein bars in a snap. The chef and TV personality's whey protein-based bars will now be sold at everyone's favorite supermarket.
"Well, finally, everything you've been asking for is here at Publix," the celebrity chef, TV host, fitness enthusiast, and entrepreneur announced on Instagram on August 3, 2021. That's right: those in search of Irvine's sought-after protein bars can find them on Publix shelves in two delicious sounding flavors: Peanut Butter and Mint.
Irvine, already a workout guru, culinary talent, and restaurant business whiz who's been helping struggling restaurateurs on Food Network's "Restaurant: Impossible" for a decade now, combined his entrepreneurial skills to launch FitCrunch in 2013. FitCrunch's lineup consists of protein bars, protein powder, vegan energy bars, and collagen supplements, but is arguably best known for those protein bars. They're the world's only six-layer baked bar, according to FitCrunch's website, engineered to be both delicious and nutritious. While people can order FitCrunch items directly from the brand's site, fans often clamor for the goods to be sold in their local stores for easier access — not to mention that if you order online, you have to buy in bulk. 
Publix shoppers are excited to find FitCrunch on shelves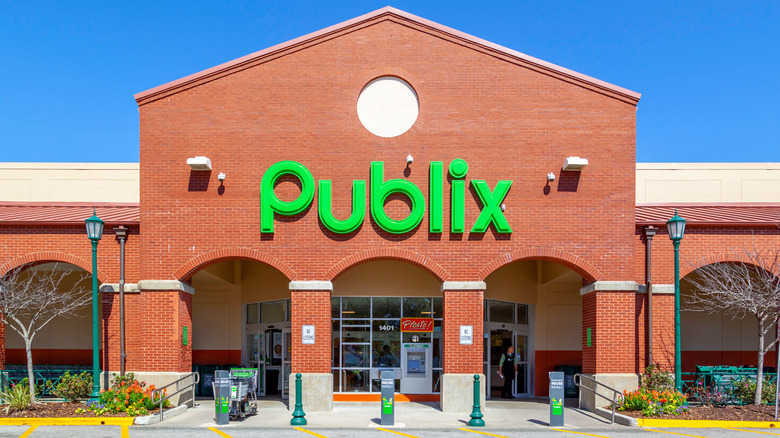 Shutterstock
FitCrunch bars have been becoming steadily easier to find, stocked in major stores like Target and Walmart (via FitCrunch). Publix had been left out of the fold until now, which was a bummer for many, considering the cult following the grocery chain has. Seriously, southeastern shoppers liken Publix to Disney World, according to AL.com. Considering how popular Irvine's FitCrunch bars have become for athletes, those who love to hit the gym, and anyone looking for a quick and healthy snack, the crossover of FitCrunch seekers and Publix shoppers is significant. That's a lot of people who are now no doubt pleased to be able to scoop up individual boxes of these bars on their shopping trips.
In the comments on Irvine's Instagram post announcing FitCrunch's arrival at Publix, well-known chef Einat Admony and singer Ryan Cabrera both expressed their joy in emojis, while tons more fans posted applause emojis, "Finally!"'s, and rave reviews for the bars. Basically, it seems like Irvine made a lot of people's days with this news. Happy FitCrunch shopping to all Publix patrons!