Robert Irvine's Advice For Starting A New Business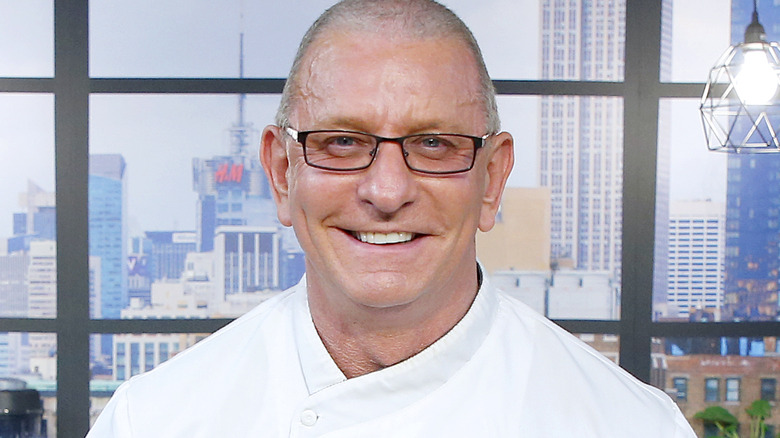 John Lamparski/Getty Images
If you're going to take business or entrepreneurship advice from anyone, let it be Robert Irvine. Channel clickers may recognize Irvine as one of Food Network's talented celebrity chefs from their rotating roundup of guest judges and hosts. He's made cameos in "Worst Cooks in America," "Next Food Network Star," "Next Iron Chef," and "Guy's Grocery Games" to name a few, per Food Network. Die-hard Food Network viewers will know Irvine for his hit TV show, "Restaurant: Impossible," where he has personally worked with struggling restaurant industry workers — from the manager all the way down to the servers and busboys — and provided them game plans to reestablish their business.
When he isn't changing a restaurateur's life or lending a hand on another Food Network TV show, Irvine is managing one of his many other business ventures: his restaurants located in Las Vegas and the Pentagon; his nationwide protein brand, FitCrunch; craft distillery Boardroom Spirits; and his restaurant-to-table meal kits called Robert Irvine Foods, which you can find in a grocery store near you.
All of this to say, Irvine is a critically acclaimed chef, entrepreneur, and businessman who not only knows what he's doing, but can make anything ten times more successful than what it was before he arrived. So, if you're looking for sage business advice or need a confidence boost, check out what Irvine had to say to a Twitter fan who reached out for help.
Robert Irvine wants you to go into your new business without any surprises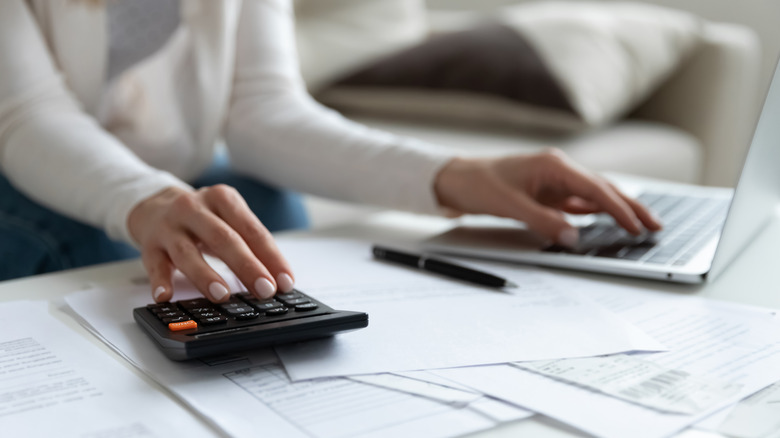 Shutterstock
While there are a lot of tips and tricks you can gather online, in literature, and from the professionals themselves, Robert Irvine wants you to always keep one thing in mind: "it's never to[o] late." The TV personality has always been very reachable to his supporters, answering fan mail and questions via Twitter. This particular piece of advice was offered after one Twitter user said at 39 years old, they felt "too old" to enter the restaurant business. Here's what Irvine had to say in full: "Well it's never to[o] late in any business if you really want to do it. As long as you research everything beforehand and are comfortable no worries .. go into any business fully aware of all the pitfalls and eyes wide open."
This isn't the first time Irvine has offered up career advice. Earlier this year, he advised someone on Twitter to "check ALL the numbers before you commit" to a new entrepreneurial venture. In 2016, he told Business Insider the worst thing a company can do is ignore the small details such as bad manners or employees who'd rather spend time on their phones than helping a customer. Lastly, he said you must be able to adapt to change. Considering Irvine's long and multifaceted career, it's clear he knows what he's talking about.