These Ben & Jerry's Flavors Have Been Around The Longest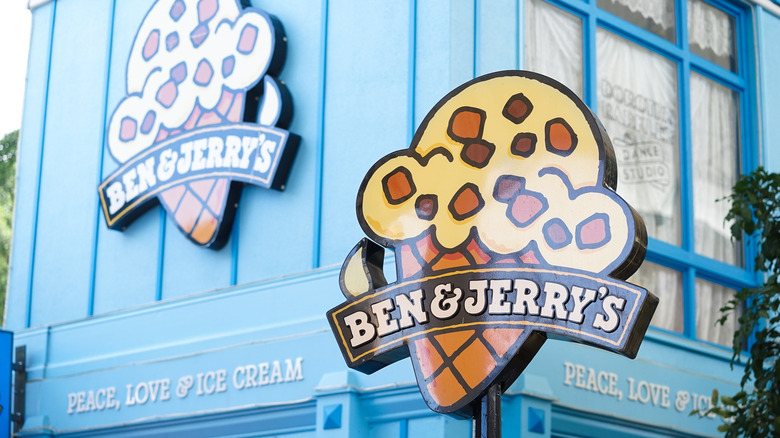 Shutterstock
Chances are, if you're an ice cream lover, you've probably tried a few different Ben & Jerry's flavors in your lifetime. The brand started with just two guys and an ice cream shop in Burlington, Vermont way back in 1978, and has served up countless innovative flavors in the decades since then, both from their scoop shops and from grocery stores stocking their treats (via Ben & Jerry's). While fans are likely eager to try whatever new concoctions the creative minds at the ice cream company can come up with, there are a few flavors that captured hearts enough that Ben & Jerry's has decided to keep them around year after year. In fact, there are 12 that have been around for over 20 years now, with ice cream lovers continuing to indulge in the classics.
Fans of chocolate continue to love New York Super Fudge Chunk, a flavor that features chocolate ice cream with pecans, walnuts, fudge-covered almonds, and both white and dark fudge chunks for a rich, decadent blend. If you simply want unadulterated chocolate-y goodness, the Chocolate Fudge Brownie flavor might be ideal for you. Or, if you're only looking for just a hint of fudge in your ice cream, Vanilla Caramel Fudge might be the ticket, as it offers a blend that features vanilla ice cream with fudge and caramel swirled through it.
Even more Ben & Jerry's flavors have been around for decades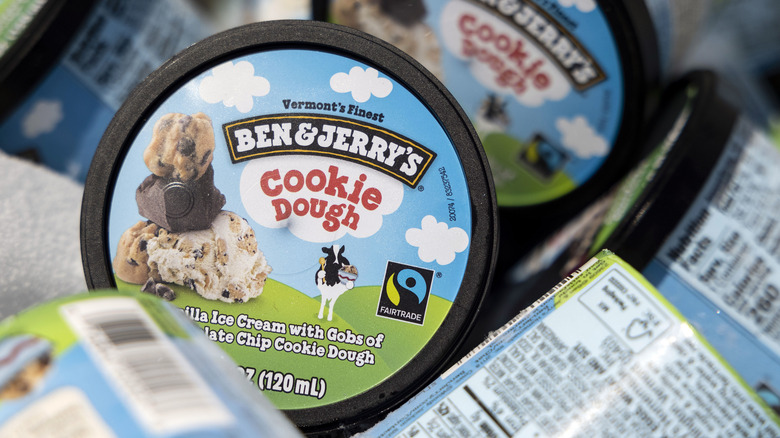 Kevin Dietsch/Getty Images
Another common theme for beloved flavors seems to be a fixation on caffeine. Apparently, ice cream lovers can't get enough of that coffee flavor in their pints. Two of the flavors that have been around the longest, Coffee Toffee Bar Crunch and Coffee Coffee BuzzBuzzBuzz, have a rich coffee ice cream base; the only difference between them is that one features fudge-covered toffee pieces as a mix-in, while the other doubles down on the caffeinated sweets with the inclusion of espresso bean fudge (via Ben & Jerry's). Those with a palate that prefers flavors other than chocolate can also find something to love with the Pistachio Pistachio flavor, which features, as you might have guessed, pistachio-flavored ice cream accentuated with lightly roasted pistachio pieces.
Those who like to keep things simple can find some options on the menu of longest-lasting flavors, as well, with options like Chocolate Chip Cookie Dough and Mint Chocolate Cookie, which both feature classic flavor combinations that people know and love. Or, if you're a peanut butter lover, you can't miss the Peanut Butter Cup flavor, which highlights that signature sweet and nutty flavor by mixing peanut butter cup pieces into peanut butter flavored ice cream rather than a vanilla base.
And finally, if you like your sweet treats with a side of whimsy, why not test out one of the cheekily-named flavors, such as Cherry Garcia, Chunky Monkey, or Chubby Hubby? You really can't go wrong.