Panera Bread Just Announced A Merger With These 2 Popular Chains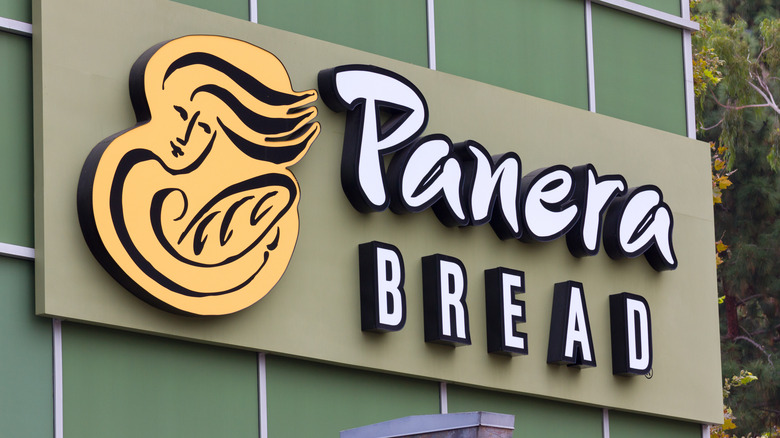 Ken Wolter/Shutterstock Images
If you're looking for a tasty but nutritious meal on the go, you can't go wrong with Panera Bread. Founded in 1980, according to the company website, this beloved bakery-café chain has grown into a multibillion-dollar empire and is now one of the top-10 quick-service and fast-casual dining options in America, a list where fast food chains like McDonald's, Taco Bell, Burger King, and Subway have commonly reigned (via QSR). 
Known for its "clean" food and upscale quick service dining options, Panera Bread has created a winning combination by blending the convenience of old-school fast food chains with the high-quality food and cozy aesthetic of casual eateries. "The original concept was designed to give the customer a feeling as though they were at home," stated Anthony Coleman, the designing and branding expert behind Panera's iconic interior (via Eater). Plus, who can forget those iconic bread bowls!
Now, Panera Bread is about to become even bigger and better than ever, thanks to its just announced merger with these two popular chains.
Panera Bread, Caribou Coffee, and Einstein Bros. Bagels combine to create a fast-dining titan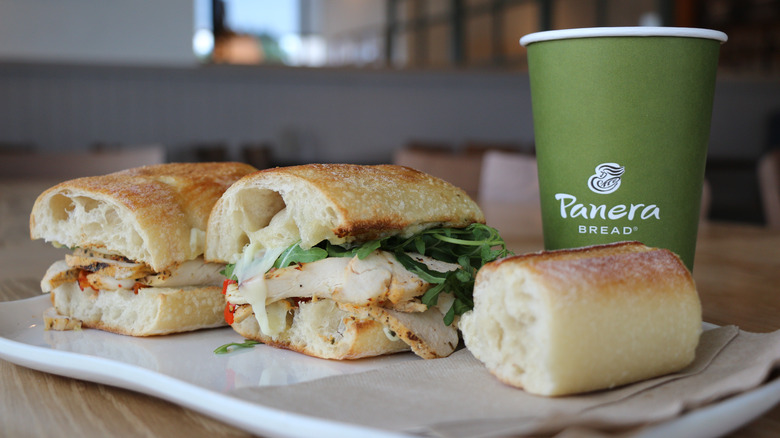 Shutterstock
It was announced on August 5 that the St. Louis-based chain will be merging with both Caribou Coffee and Einstein Bros. Bagels to form the overarching company Panera Brands (via Restaurant Business). More coffee, bagels, and other breakfast fare? Yes, please! With the three companies joining forces, Panera Brands will have approximately 4,100 locations and 110,000 employees spanning across 10 countries, practically doubling Panera Breads' current 2,100 restaurants across the nation. The triple threat will be "a new powerhouse platform in fast-casual," according to the company.
Panera Bread, Caribou Coffee, and Einstein Bros. Bagels all have strong pre-existing customer bases as individual companies and will inevitably be stronger together, offering insight into each brand's past successes and failings to help the other chain's avoid making the same mistakes. While Panera Bread is an industry-leading company in fast-casual dining across the U.S., Caribou Coffee is the top coffee company in the Upper Midwest with a serious cult following and Einstein Bros. Bagels is the market leader when it comes to bagels, according to BusinessWire.
"We believe Panera Bread, Caribou Coffee, and Einstein Bros. Bagels together will leverage each company's unique expertise and services to build an unrivaled fast-casual platform with a tremendous runway for growth," Niren Chaudhary, the CEO of Panera, announced in a statement. We can't wait to see what improvements lie ahead for all three.