When It Comes To Cookie Dough, This Brand Stands Above The Rest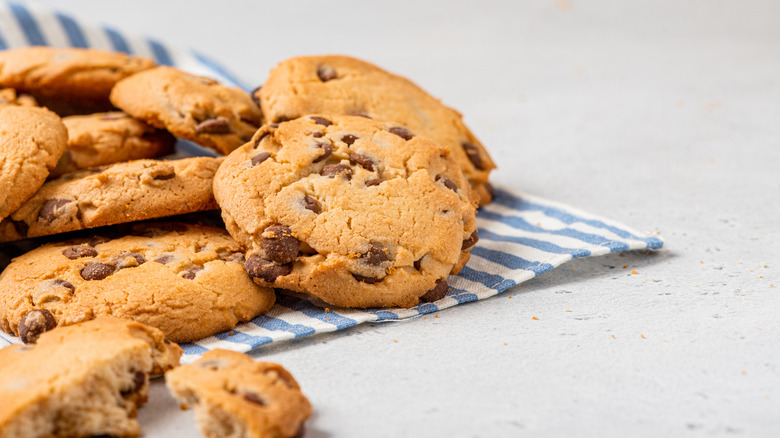 Shutterstock
Cookies are one of those things where it's entirely possible to eat them before you even cook them. After all, who could resist the creamy, smooth batter of butter, chocolate, brown sugar, and vanilla long enough to not say "Forget it" and then resign oneself to eating it out of the bowl in front of the TV? And if we can't (or don't want to) make our own cookie dough at home, we could easily purchase a package of pre-made dough and make delicious, warm, chewy cookies in under 15 minutes — or less, if you can't help yourself. 
Even when we buy refrigerated cookie dough, we still have the expectation that we're going to have delicious cookies with that fresh, homemade taste. And we're forced to choose between brands to satisfy our cravings. Do we trust the crafty, but charismatic eyes of the Pillsbury Dough Boy and his boyish charms? Do we take a cautious, but welcoming step through the doors of the historic Toll House? Who, if any, can we trust in the cutthroat world of seductively round hunks of cookie dough and the dangers of grabbing still-hot baking sheets?
Keep reading to find out which cookie dough brand is the best of all.
Nestlé Toll House is the best cookie dough out there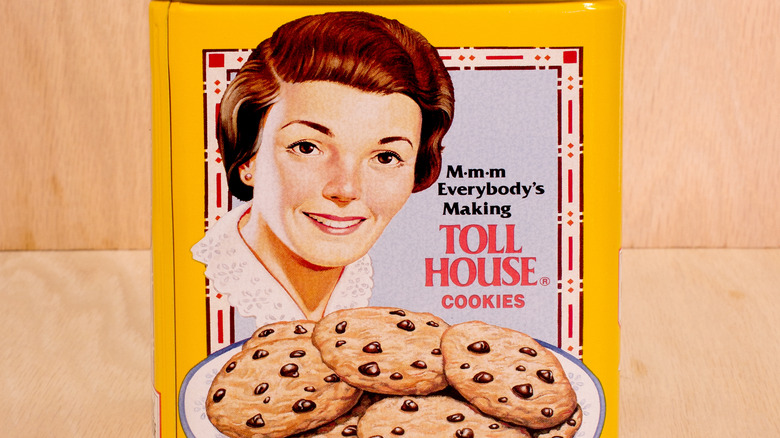 Shutterstock
Every brand has something they bring to the table, taste-wise, texture-wise, content-wise, so the debate wasn't easy to answer. But after careful consideration and research, we've concluded that the best cookie dough brand is Nestlé Toll House. Toll House cookies (or at least, Ruth Graves Wakefield and Sue Brides) are credited to be the "inventors" of the chocolate chip cookie, way back in the ancient times of the 1930s, per The New York Times. But historical points aside, it seems that many others agree that Toll House has earned its place in the world of cookies.
PureWow gave Toll House Chocolate Chip Lovers Cookies their highest score of 95/100 in their ranking of store-bough dough, proudly extoling the virtues of its "brown sugar-laced and pillowy" dough. The reviewer did claim it had a bit too much chocolate — but that's not really a problem, right? And Insider asked top professional chefs from around the United States to share which cookie dough brands one should buy, and almost all chefs agreed that Nestlé Toll House chocolate chip cookies are the best, with comments from NICO Chef Matthew Ward and Texas pastry chef Amanda Rockman praising the dough's simplicity and perfect texture. "[Cookies made from Nestlé dough] have the perfect crunchy outside and gooey, soft inside texture that you want from a cookie," Rockman said to Insider.
Poke THAT in your stomach, Pillsbury boy.