Trader Joe's Shoppers Are So Excited For Its New Garden Vegetable Hash
Forget the mise en place because Trader Joe's new garden vegetable hash has completed all the prep for home cooks. As seen on TraderJoesList Instagram account, this convenient, fresh food is available for just $4.99. Combining cauliflower, zucchini, bell pepper, fire roasted corn, celery, and yellow onion, the vegetables are a step above the traditional holy trinity. Looking at the package, it appears to have a dice-like consistency.
While the suggested use is for omelets, a sauté, or a soup base, those ideas are just a small sampling of the options. Some Instagram comments included ideas like "bowls with the vegan tzaziki and rice" to simply just "a little olive oil and vinegar on it and eat it." It seems that this offering might be more popular than the holiday hash. Although some people are excited about this garden vegetable hash for its convenience, there might be one word of caution. The fire roasted corn is not just corn off the cob. That flavor needs to be considered when adding these ingredients to various recipes. Not every recipe may benefit from that flavoring.
Lastly, while people may want convenience, cost can weigh into food shopping decisions. This garden vegetable hash is an 18-ounce container for $4.99. It might be interesting to see how much all these items would cost when purchased and prepped separately. While time is money, some people do find value in convenience.
Trader Joe's vegan dips could pair well with the garden veggie hash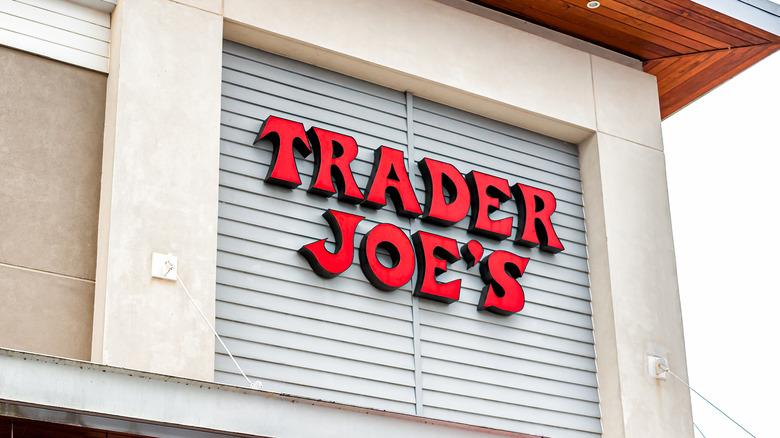 Shutterstock
Trader Joe's shoppers have many reasons to fill that red cart with the latest and greatest finds from the monthly Fearless Flyer. While special, limited time offerings bring excitement, certain food staples are popular choices for people who follow a plant-based lifestyle. Recently, Veg News compiled its Trader Joe's vegan essentials. While the list was expansive, a few dips need to be scooped up on that next shopping trip. These favorites are so flavorful that many people won't even blink when you tell them that they are vegan. They'd also likely pair well with the garden vegetable hash.
Whether it is football season or any reason to snack, the cashew fiesta dip always brings the party. With a cashew base and no oil, those nachos just scored a huge win. If ranch is the perennial favorite, the vegan ranch dip is always a good choice. Even if ranch is the only way for the kids to eat more veggies, this option brings the zesty flavor to the table. Lastly, consider the red pepper spread with eggplant and garlic. From topping a cracker to a flavor enhancement on a sandwich, this item is a pantry staple. Trader Joe's proves that vegan food is far from bland and boring, but people have to choose to fly in that vegetable-forward direction.