These Are The Most Used Ingredients On Beat Bobby Flay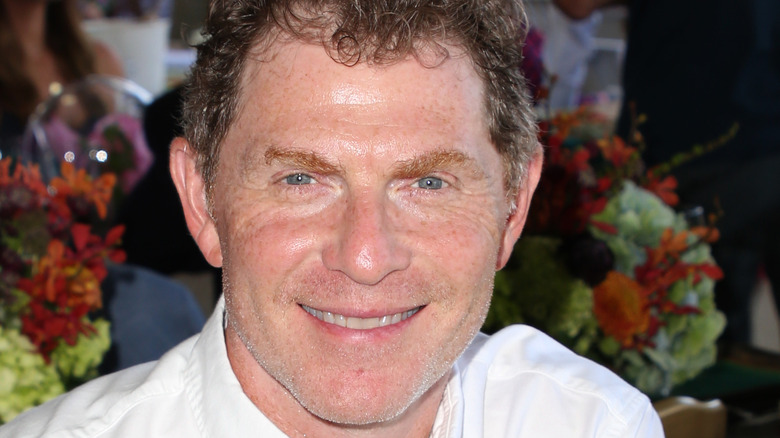 Sonia Moskowitz/Getty Images
Chefs have been vying for the opportunity to "Beat Bobby Flay" for years now. As Gossip Cop reports, Flay's signature show has provided chefs across the country a chance to outcook Flay since 2013. In order to "Beat Bobby Flay," two finely honed chefs have to face off against one another to compete for a chance to take on Flay (via Food Network). The winner then gets a chance to prepare their signature dish and Flay must improve on it to win it all.
About a year ago, Showbiz Cheatsheet reported that Flay has a 66% win rate, in part due to the fact that he doesn't get to pick the dishes himself. While the master chef doesn't get a chance to select the dish, a few pantry items on his show still tend to get used more frequently than others. Flay has an affinity for cooking up risotto and pasta, but the star ingredients in regular rotation on the chef's show rarely make their way into Flay's signature dishes (via Tasting Table). You might never guess which popular picks from his kitchen's pantry get a regular spin in the show's recipe rotation.
Unexpected ingredients keep Flay at bay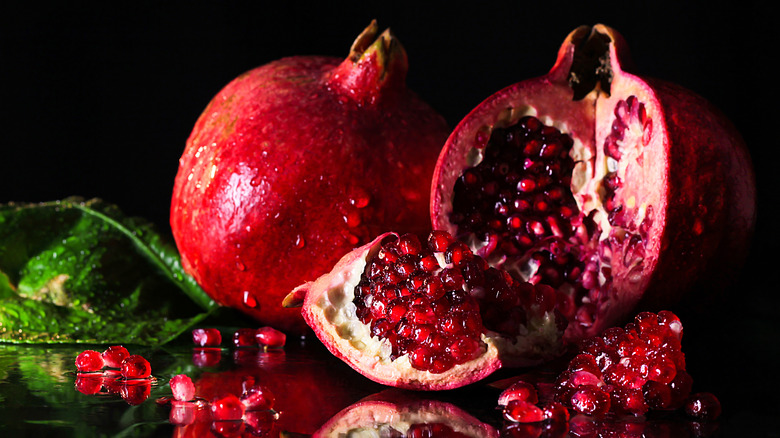 Shutterstock
E! Online reports that the fridge is basically the Mary Poppins' bag of the kitchen, featuring 20 different kinds of cheeses and dairy items, plus 12 different types of herbs, meats, and seafood. The contestants come into the competition with a cornucopia of signature dishes on hand and luckily, the kitchen comes stocked with every ingredient a chef could need. Despite having a wealth of available ingredients at the ready, Flay's contestants tend to flock towards three main products.
The contestants' most-used ingredients include pomegranates, Brussels sprouts, and guanciale, according to a producer on "Beat Bobby Flay." While each chef puts their own spin on these items, don't feel like you can't get in on the fun. PBS does a great recipe for Brussels sprouts with pomegranate and pancetta that they can lend to future contestants who need something extra when they take on Flay and can get you prepared in case you ever go head-to-head with this master chef.