Here's How To Get Cast On Beat Bobby Flay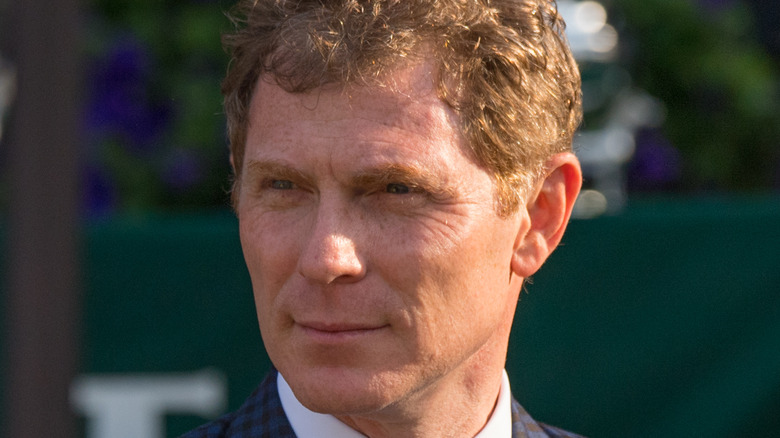 Mark Brown/Getty Images
Chefs across the country have been trying to "Beat Bobby Flay" at the television personality's own game, since 2013. The Food Network show's premise is simple: Two chefs go head-to-head to create a meal using a featured, secret ingredient. The chefs are then judged by a rotating host of celebrities in the food and pop culture world. The winner of that first battle then goes on to cook against Bobby Flay, himself.
Chefs from around the country clamor to compete on the show. An appearance could give a cook and their eatery an instant bump in reservations even if they don't beat Flay. However, if they do beat the celebrity chef at his own game, it could mean national media attention. The show is also formatted as a true test of a cook's culinary skills. Unlike other reality or competition shows, there are few gimmicks or tricks involved. It's also notoriously difficult to beat the talented chef. According to E! News, over the course of over 300 episodes, over a 26-season span of time, Flay has only lost 116 times. 
How to get on the popular competition show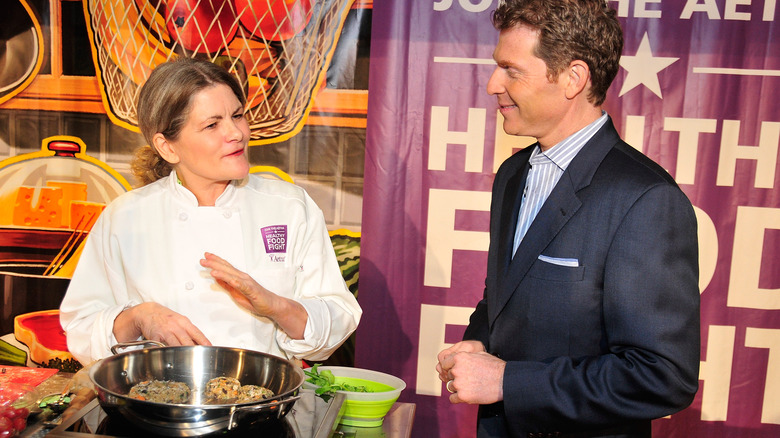 Ben Gabbe/Getty Images
Chefs who feel they're up to the challenge, can apply to "Beat Bobby Flay". The series looks for seasoned chefs, though amateur cooks can also apply.  According to JS Casting, interested chefs should expect to answer a series of questions including how they learned to cook and whether or not they went to culinary school. Would be contestants are also asked if they have ever won any awards or accolades for their cooking. One such award is presented annually by the James Beard Foundation and is considered to be the "Academy Awards" of the culinary world. 
Chefs should also be prepared to share what their iconic dish is — in this case, a classic dish, "taken to the next level" by the chef. Chefs are asked to describe their biggest accomplishment in the culinary world, and to share their resume and several photos of both themselves and their favorite dishes. If you're selected, be prepared to bring your "A" game. Even though Flay gives his competitor the upper hand by being able to choose the dish they'll be making, Flay has decades of professional experience behind him. If you're a gambler, it means the odds are with the house — Flay wins over his chef competitors about 66% of the time.