How Bake Squad's Ashley Holt Upgrades Boxed Cake Mix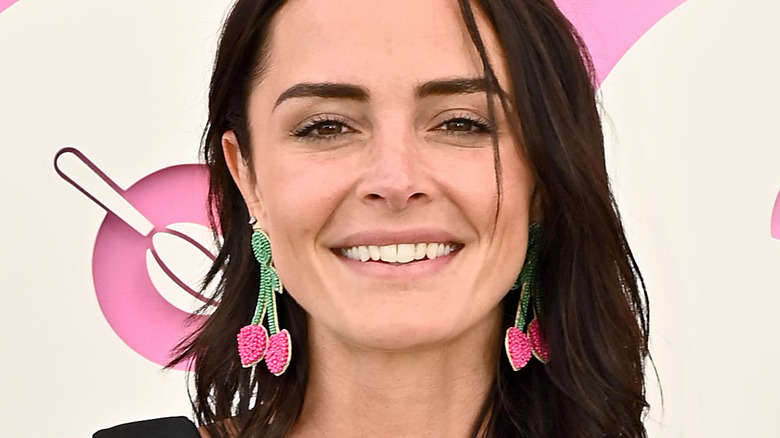 Andrew Toth/Getty Images
It's always great to have a few tricks up your sleeve when it comes to baking. For example, shortcuts such as boxed cake mixes can be helpful, as they will save you time and effort when you are in a rush. Just spread some icing over the final product and you can easily pass a cake made from a box mix as your own creation. Nevertheless, there is some room for improvement if you know which ingredients to tweak. Ashley Holt is one of four chefs who will be competing in "Bake Squad," Netflix's upcoming cooking competition show premiering on August 11. She has plenty of experience baking cakes, including some tips to elevate your cake mix game.
Holt swapped her heels for an apron and went from being a model to a pastry chef, cake artist, culinary producer, and business owner, according to her website. Her cake shop Sugar Monsters brings her passion for sweet treats to the public, and you can bet that she has learned a lot along the way. Holt is no stranger to boxed cake mixes and, in a recent TikTok video on the @delish account, she shares some advice to enhance your next cake.
What ingredients should you swap?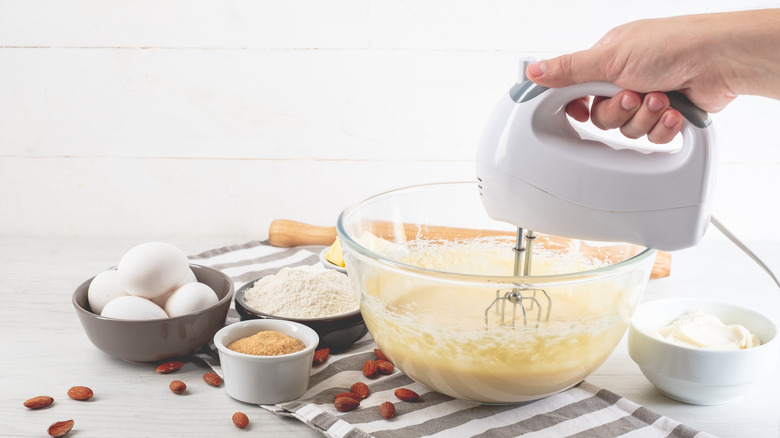 Shutterstock
In the video, Ashley Holt explains that the usual add-in ingredients include water, oil, and eggs. There's no doubt that the result is delicious, but Holt takes it a step further and recommends swapping the water for milk. Any kind of milk will do, and you could even add extra flavor by choosing a vanilla or chocolate plant-based milk. Rachael Ray agrees with the milk substitution, explaining that it adds fat and density which produces a rich texture.
Next, Holt recommends adding some fruit puree to the batter ー mix in a dollop for a moist cake. Aside from creating a tender texture, the fruit puree will add an extra element of flavor to your cake. Holt also adds a touch of vanilla extract to upgrade any basic cake mix with amplified flavor. The Pioneer Woman is on board, and remarks that other extracts, such as almond, would be just as tasty. Finally, Holt advises adding an extra scoop of flour to the batter for a dense consistency. Thanks to a few substitutions, you can confidently claim that your box mix cake was *ahem* homemade!