Raising Cane's Is The Latest Chain To Offer This Impressive Educational Benefit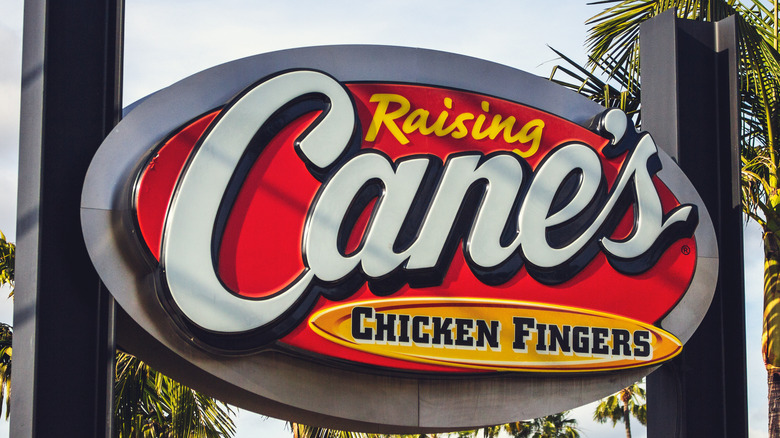 Shutterstock
Employees of the chicken chain restaurant, Raising Cane's, will soon have access to a wider variety of educational assistance benefits than ever before. According to a press release published by Cision PR Newswire, the company announced they are offering new educational incentives to all hourly and managerial employees. Raising Cane's joins other major corporations, such as Walmart and Target, in expanding their benefits and providing tuition assistance to all of their employees nationwide.
In addition to tuition reimbursement, employees can receive discounts on their tuition when they enroll at one of the participating accredited schools through the Workforce Edge platform, per the press statement. These include Southern Methodist University, Tulane University, Howard University, Strayer University, Culinary Institutes, and many more. Even better, employees receive these benefits regardless of their program of study or degree type. For example, students who attend Strayer University won't have to pay out-of-pocket. In addition, all full-time restaurant managers and support office and business unit crew members can receive up to $5,250 per year in tuition reimbursement for enrollment at any participating educational institution throughout the year. Students who may not have time to attend classes in person can still take advantage of this program by enrolling in online courses or pursuing an online certificate or degree.
Raising Cane's aims to hire over 10,000 people in 2021
But that's not all. Raising Cane's is also partnering with the Penn Foster Education Group to help employees receive their high school diploma by reimbursing the cost of classes, according to LSU Online & Continuing Education. Family tuition discounts are also available, so even relatives of employees can also take advantage of these expansive new educational assistance offerings. The fast-growing chain plans to open 75 new restaurant locations in 2021, expanding its workforce by more than 10,000 people in the upcoming year. The best part is that all of their education benefits are eligible to new employees immediately, with no waiting periods. Fast Casual also notes that Raising Cane's is ranked among Glassdoor's "100 Best Places to Work in the U.S."
"When we announced our 'No Crew Left Behind' mantra during the pandemic, I said that because of our Crew's hard work, we'd emerge from the crisis stronger than ever, and that is certainly the truth," said Raising Cane's Co-CEO & COO AJ Kumaran in the press release, per Fast Casual. "Our success is driving record growth, which is why we're recruiting thousands of new Crew Members nationwide. But even more important, we want to continue providing the very best benefits possible in order to reward, support, and retain our existing Crew Members. We believe these new educational benefits will set a higher standard in the hospitality industry, doubling down on the commitments we have already made to the people who make Raising Cane's so special."