Easy Weeknight Chicken Parmesan Bake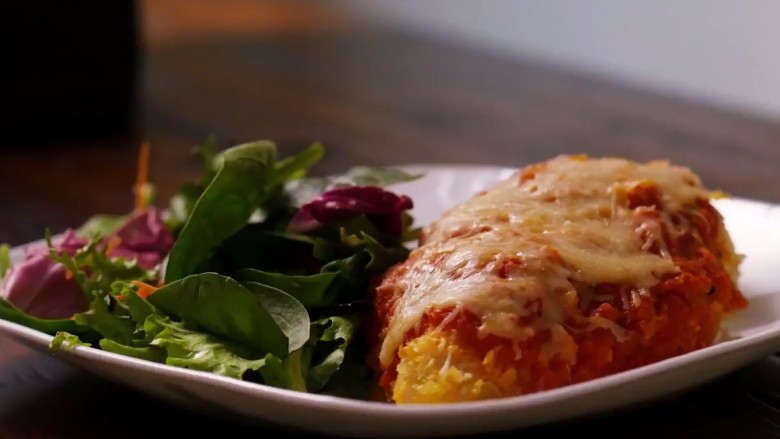 Prep time: 5 minutes. Cook time: 30 minutes. Servings: 2.
A quick way to brighten up your day? I suggest getting your hands on some chicken Parm. This beloved Italian classic is made with pan-fried breaded chicken cutlets slathered in tomato sauce and cheese. I mean ... this super easy weeknight-friendly dish plays up a winning combo that's sure to please everyone, making it an all-important part of the dinner rotation. Incredibly rich, deeply flavorful, and ridiculously satisfying, a good take on chicken Parmigiana has the distinct power to win over friends and enemies alike.
This Italian-American comfort food gets its delicious appeal from its savory layers of goodness: crisp chicken, zesty red sauce, and gooey melted cheese. The golden crust of the chicken is perfect for holding up the weight of sauce and cheese, keeping everything delectable but never soggy. Chicken dinners can be boring, but they don't have to be. Whether you enjoy this dish on its own, make it the filling of an epic sub, eat it alongside a colorful salad, or serve it atop a heap of pasta noodles, you'll find that chicken Parm can elevate any meal from "eh, okay" to "all right!"
This lighter take on chicken Parm is ideal when you want to indulge come mealtime without feeling the associated guilt. Who needs to feel all the feels while eating cheesy chicken dishes? Not me. Baking your chicken in the oven instead of frying it in lots of oil staves off the heaviness, while the meat remains moist and juicy on the inside and totally crispy on the outside. The bright marinara sauce and melted mozzarella lend just the right balance and texture. Keeping things on the healthy side doesn't mean you have to sacrifice taste and flavor. Add this recipe to your dinner lineup to help ease the week along. No more midweek chicken blues, people.
Ingredients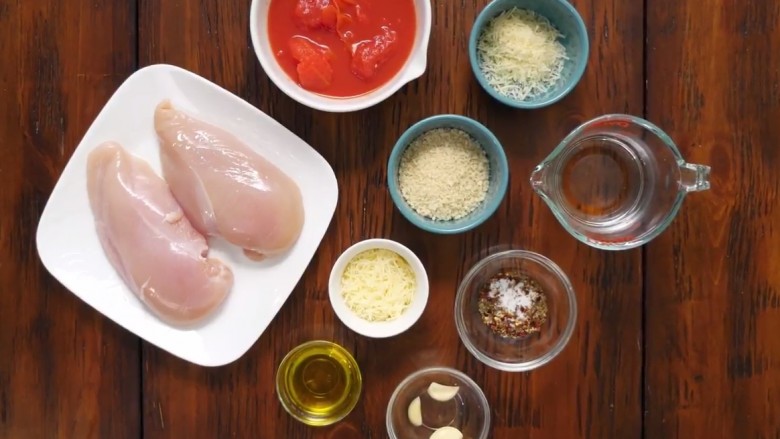 Shopping list


1 14-ounce can whole peeled tomatoes


3 tablespoons olive oil plus more for greasing baking sheet and drizzling, divided


3 garlic cloves, thinly sliced


¼ teaspoon dried oregano


kosher salt


crushed red pepper


2 chicken breasts


freshly ground black pepper


⅓ cup panko breadcrumbs


2 tablespoons shredded Parmesan cheese


⅓ cup mozzarella cheese, shredded


egg noodles or salad for serving, optional


Equipment


medium pot


blender


baking sheet


Make marinara sauce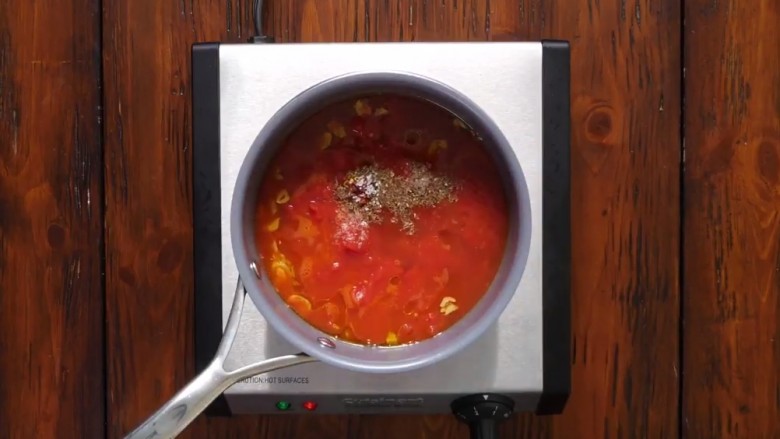 Preheat the oven to 450 degrees. Transfer the tomatoes along with their juices to a large bowl and gently crush them using your hands. Heat 2 tablespoons of olive oil in a medium pot over medium heat. When the oil is shimmering, add the garlic and cook, stirring, until fragrant, about 1 minute. Stir in the tomatoes, ½ cup of water, oregano, and as much salt and red pepper as desired and stir to combine. Reduce the heat to medium low and simmer until the sauce begins to thicken, 10-15 minutes. Transfer the mixture to a blender and blend until mostly smooth.
Coat chicken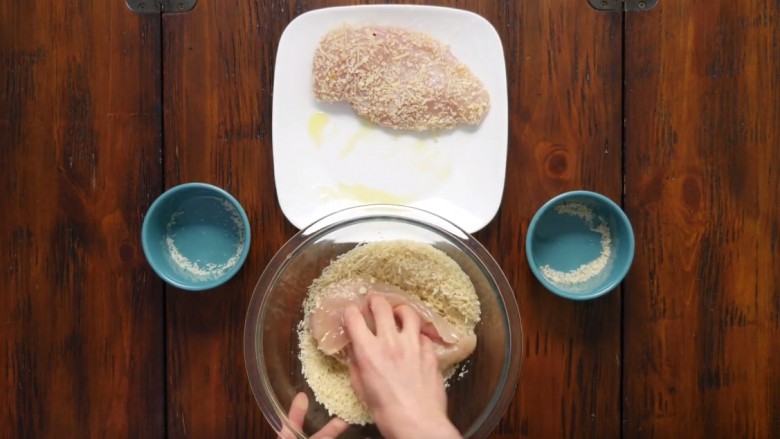 In a large bowl, stir together the breadcrumbs, Parmesan cheese, and as much salt and black pepper as desired. Lightly brush the chicken all over with 1 tablespoon of the remaining olive oil, then dip the pieces into the breadcrumb mixture. Arrange the chicken on a greased baking sheet. Lightly drizzle a little more olive oil on top.
Bake chicken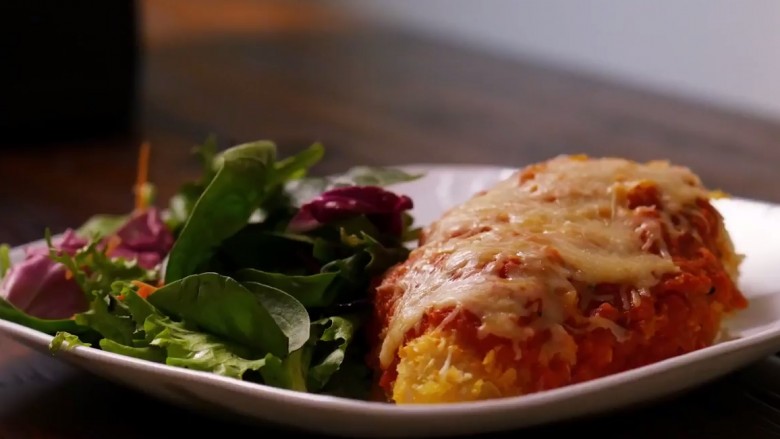 Transfer the chicken to the middle rack of the oven and bake until golden, 20-25 minutes. Remove the chicken from the oven. Spoon about ½ cup of the marinara sauce over each of the chicken breasts and top each with the mozzarella cheese, dividing evenly. Return the chicken to the oven and bake until the cheese is melted, about 5 minutes more. Serve with egg noodles or a salad alongside if desired. Enjoy! Save the remaining marinara sauce for use in another recipe.
Pro tip: Cap off this comfort food dish with something sweet and just a little bit rich, like this everyday chocolate cake.