Little Caesars Is Testing Chicken Nuggets. Here's Where To Try Them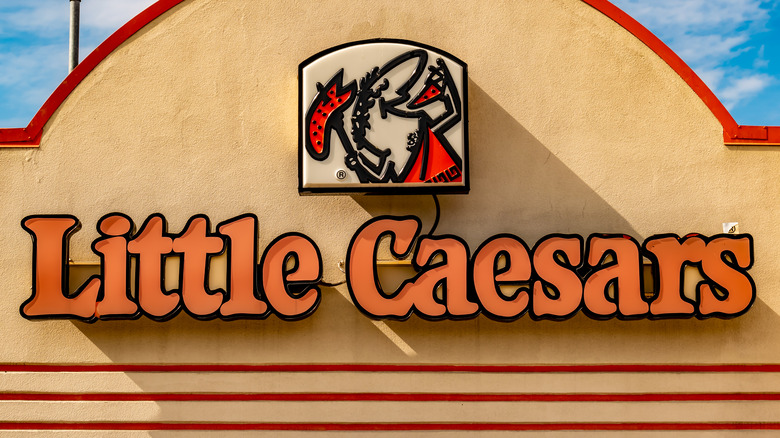 Shutterstock
It's great to have a standard order at your favorite fast food joints to speed up your decision making. All the same, whenever we hear about new menu items or special offers available, we are eager to try something different for a change. For example, select Little Caesars locations are testing out a new line of chicken nuggets for all those chicken lovers out there. However, before you run out to order them at your nearest location, it seems you will have to wait for the nuggets to pass the testing phase.
Unfortunately, the new menu item is not yet available across the country since each store is its own franchise, as explained on the restaurant's website. According to Food Beast, Albuquerque, New Mexico and Pahrump, Nevada will be the first locations to include the new chicken nuggets on their menu. If they get the okay from loyal customers, we are hopeful that they could spread to other locations.
What can customers expect?
If you're lucky enough to live close to one of the aforementioned participating locations, then you're in for a treat. Chew Boom explains that Chick-N-Dippers are lightly breaded, oven-baked, boneless chicken wings that come with your choice of dipping sauce. Brand Eating points out that the move towards boneless chicken wings is a smart choice since you can get more portions out of one chicken breast compared to the actual wing. However, the Concord Monitor notes that a chicken wing shortage is currently causing shifts in the market, with one restaurant owner reporting increases up to double the cost for wings.
Whether Little Caesars has created the menu item for practical purposes or for culinary variety is unclear, but more importantly, the new Chick-N-Dippers sound delicious. Each order comes with a dipping sauce unless you opt for Naked Chick-N-Dippers which, you guessed it, come with no sauce. Chew Boom lists BBQ, Buffalo, and Garlic Parm as the three flavors of dipping sauces available to customers. As for the cost, a portion includes eight pieces of chicken for $6.49, according to Brand Eating. The source compares the cost with a similar size portion of the restaurant's trademarked Caesar Wings, which ring up at $6.99 for an order. Cross your fingers that you will be able to test the Chick-N-Dippers yourself at a nearby location ー or turn your next fast food visit into a delicious road trip!