Good News For Potbelly Sandwich Shop Fans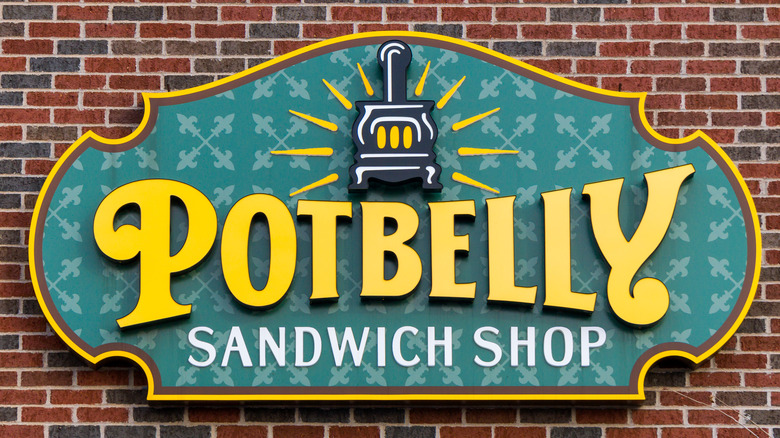 Shutterstock
We don't know about you, but slap some ingredients between two slices of bread and we'll eat it. From a classic club sandwich to an egg salad sandwich to a loaded day-after-Thanksgiving sandwich, we pretty much don't say no to sandwiches.
One variety we love is the submarine, also called a hero or a hoagie. Typically served on a long, split roll and piled high with deli meats, sliced cheeses, and vegetables such as shredded lettuce, sliced tomatoes, and slivers of onion, a sub is a classic choice for lunch, especially prized by nine-to-fivers who can quickly chow down on the sandwich or bring it back to their desks. That would help explain the popularity of the Potbelly chain of sandwich shops, which counts locations in 33 states.
Although a popular chain, Potbelly endured a bit of a scandal last year when it accepted a $10 million Paycheck Protection Program (PPP) loan from the government — and then returned the money when it, along with other large, high-earning public companies such as Shake Shack — came under fire (via CNBC). But after giving back the money, the Chicago-based sandwich chain struggled, announcing that it might have to shutter up to 100 locations in order to stay afloat (via Restaurant Business Online).
Never fear, Potbelly fans: That number was eventually whittled down to just 28 stores (via Eat This, Not That!). And the chain recently announced some additional good news, in the form of favorable earnings reports.
The sandwich show must go on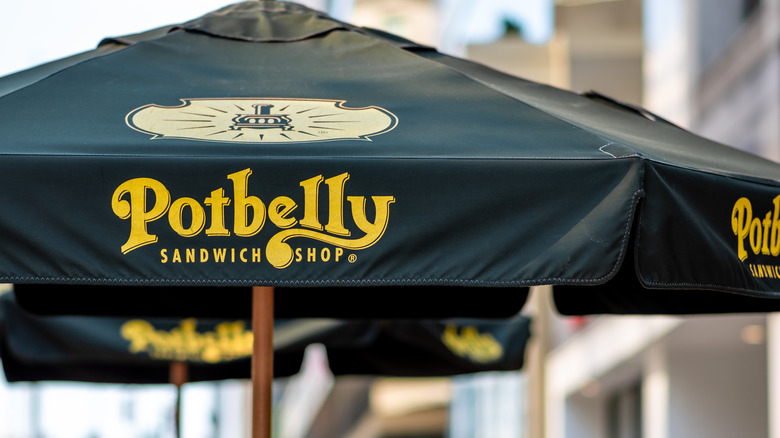 Shutterstock
After weathering significant financial difficulties last year — the chain had even noted it might have to declare bankruptcy in order to survive — Potbelly Sandwich Shop has been on an upswing in 2021. According to QSR Magazine, Potbelly CEO Bob Wright recently announced earnings are on the up and up. While the company's EBITDA — a way of measuring a company's overall financial performance — was at negative $6.6 million in the first quarter, it's now at $1.9 million in Q2.
According to QSR, Potbelly's sales rebounded as diners began returning to eating out. But in order to solidify those gains, CEO Wright noted in a Q2 earnings call that the chain also plans to launch a new menu offering a wider variety of price points, as well as options to customize orders. Every sub, for example, will be available "skinny," with one-third less meat and cheese; at the other end of the spectrum, customers can also choose weightier sandwiches loaded with extra meat, cheese, and toppings.
"We think going forward, it's also a structure that allows us to be very smart with how we can surgically take price when we need to and do so in a way that's in alignment with the customers' expectations for our brand," Wright said. So there you have it: For now, at least, Potbelly is no longer in the red, and chances are you'll still be able to find a store or two near you. Go forth and dine, sandwich lovers!