The Truth About Potbelly's Secret Menu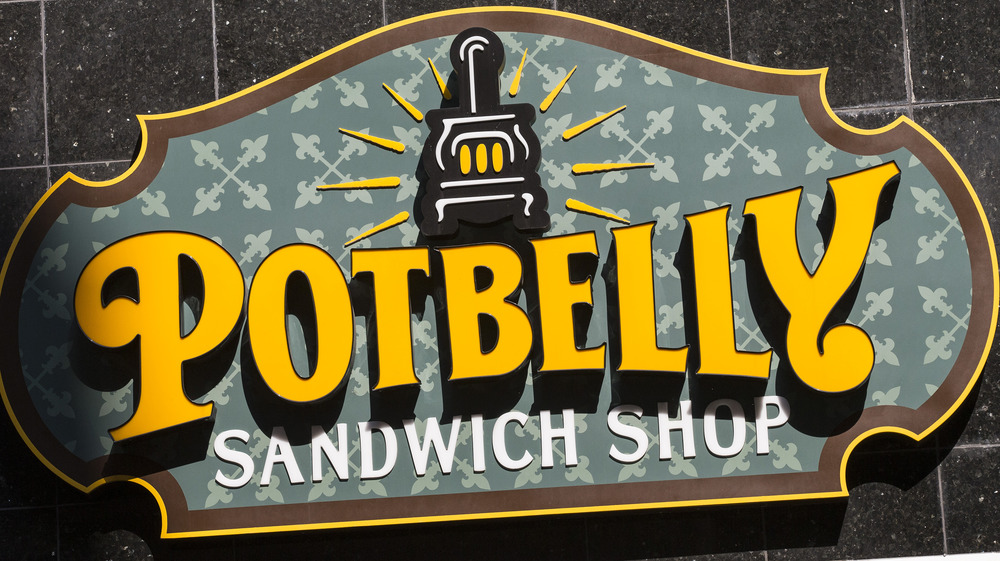 Andrew Burton/Getty Images
The truth about the Potbelly's secret menu is pretty clear — it isn't really a secret. While the menu options might not be as obvious as the potbelly stove sitting in every location, Potbelly periodically updates and shares its "Underground Menu" (QSR Magazine). It isn't like you have to search for those secret messages at each Potbelly location. When a company publishes the secret menu, why are people still drawn to these not-so secret special food combinations?
Spoon University picked its top 10 Potbelly's secret menu items and QSR Magazine reports five more items were added to the Underground Menu in 2019. Given all the food combinations, the variety of the secret menu has created some buzz. Secret Menus even labels Potbelly's Underground Menu as "huge." But, if you want to order off this special menu, guests have to be in the know. Here's how to order from the Potbelly's secret menu.
What you can order from Potbelly's Underground Menu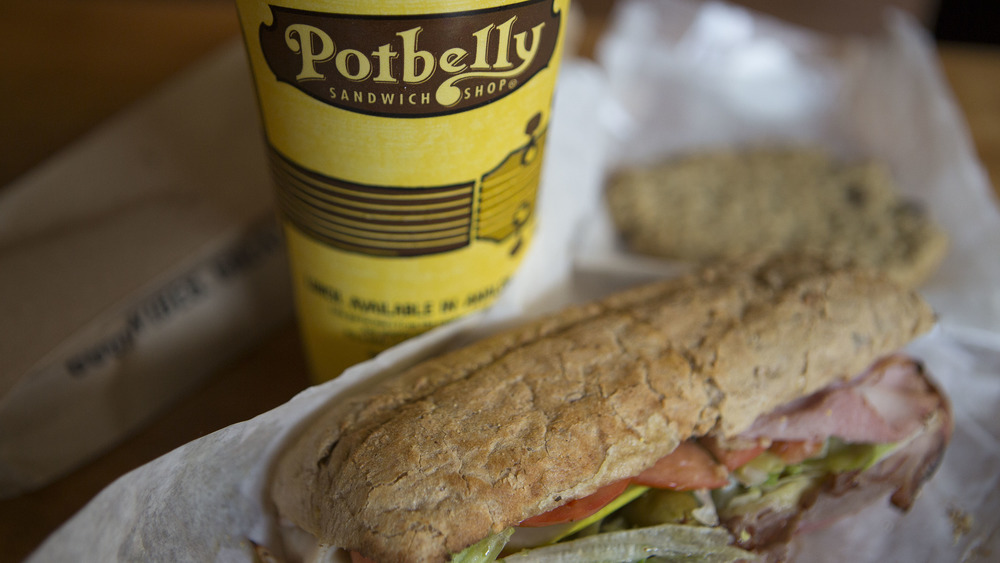 Bloomberg/Getty Images
The regular Potbelly menu features 21 sandwiches (via Potbelly). From the "signature sandwich" to a simple PB&J, the menu is quite varied. Looking at Spoon University's secret menu list, the menu represents combinations of the other sandwiches. Options included Sicilian, Cheeseburger, and Wrecking Ball. For example, Lucky 7 is a "combination of Potbelly's signature Wreck and Italian." If you want to order off this secret menu, you do have to know the names. It is unclear if restaurant employees will give you a name hint when you say "Underground Menu" when ordering. 
Ordering from the regular Potbelly menu is a process and it requires knowing all the terms. While those toasted sandwiches are tasty, there are many ways to enjoy them. Each sandwich can be ordered as an "original, bigs or skinnys." Although names might be self-explanatory, the descriptions refer to the size. Compared to the original, bigs have " 1/3 more bread, meat, cheese and toppings" and skinnys have 1/3 less of those items (Potbelly). Even though the Potbelly's secret menu is far from a great mystery, the real Potbelly's secret might be remembering the proper way to order that sandwich.