The Habit Burger Grill Has Good News For Fans Of Impossible Burgers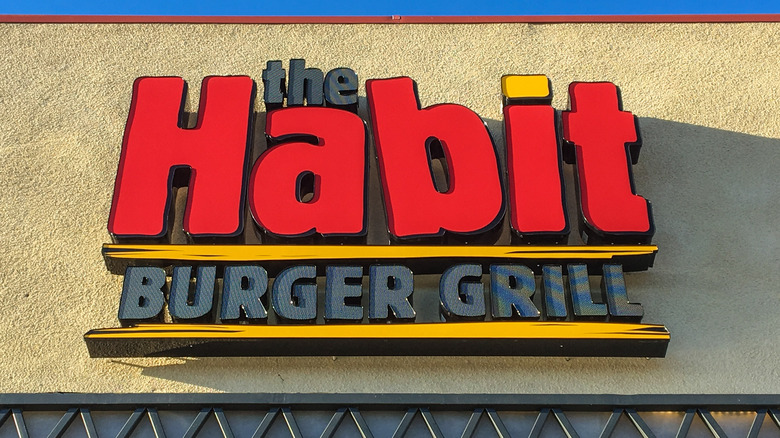 George Rose/Getty Images
The Habit Burger Grill is a fast food gem that, although it has been around since 1969, seems like it's really just getting started. Originally a West Coast spot that got its start in California (via the restaurant's website), this chain has since established itself on the East Coast with locations in New Jersey and Maryland, among others. The grill has even gone international (via QSR). 
The standout star of this joint is the Charburger, which The Habit Burger Grill describes as "a portal through space and time" that "will transport you to a place where cool ocean breezes sweep gently through majestic green palm fronds" with a single, rapturous bite. But the restaurant offers more than classic burgers and fries, as you will find various delightful options on the menu. 
These tasty items include the Ahi Tuna Filet sandwich, Tenderloin Steak sandwich, Super Food Salad, and Tempura Green Beans. The Habit Burger Grill offers items for those who prefer plant-based alternatives to meat sandwiches, including its Veggie Burger. Plant-loving fans of the brand may be happy to know that it has just re-launched two special sandwiches made with Impossible Burgers.
The Habit is offering these savory plant-based options
Chew Boom reports that the Impossible Bistro Burger and the Original Impossible Burger were available last summer at The Habit Burger Grill for a short time, and they seem to have initiated the same sequence this summer, with the two specialty menu items making a limited-time return to select locations across the nation. For those who enjoy the flavor of real meat but want to avoid eating the real deal, these meat-like, plant-based burgers might be just the juicy, savory replacement you've been searching for.
According to Chew Boom, the Impossible Bistro Burger stacks a plant-based patty along with The Habit Burger Grill's signature sautéed onions, lettuce, melted white cheddar, and a secret sauce on a toasted sweet brioche bun. The Original Impossible Burger is the plant-based equivalent to the burger joint's trademark Charburger. It comes with caramelized onions, shredded lettuce, tomato, and melted American cheese on a toasted sesame bun.