This Former Super Bowl MVP Has Big Plans For Whataburger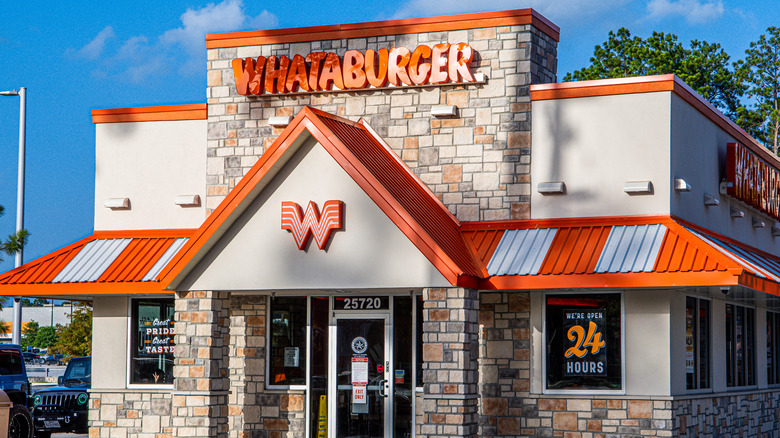 Shutterstock
Chances are, if you are from Texas, you are a fan of the famed franchise Whataburger. According to the blog Texas Hill Country, Texans' allegiance to this burger shop runs deep, with customers expressing some serious dismay when a Chicago group purchased a majority share two years ago. One guy summed it up like this: "Whataburger wasn't just a fast food chain to us. It was a place to which we felt connected because it was founded by one of us, close to home. We could find the orange and white beacon busting through the darkness, just about anywhere we found ourselves in the state." Whelp.
Clearly, the lines are pretty well drawn in the sand for Texans when it comes to this favored quick service restaurant. In fact, we speculate that some might be willing to engage in arm wrestling or a match of Rock, Paper, Scissors if someone from California were to challenge Whataburger with their beloved In-N-Out burger. But, we are going to stay out of that Hatfield and McCoy minefield, especially knowing that a one-time Super Bowl-winning MVP, who happens to claim Texas as his home state, has some big plans for the burger chain. 
Patrick Mahomes is out to score a Whataburger touchdown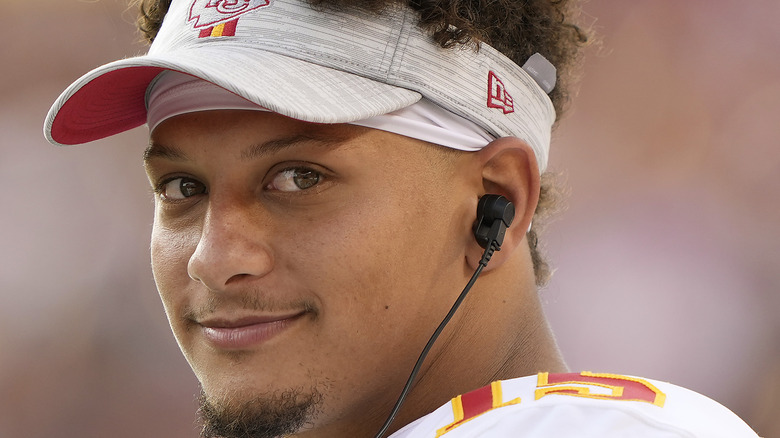 Thearon W. Henderson/Getty Images
Per Restaurant Business Online, Kansas City Chiefs quarterback Super Bowl LIV MVP Patrick Mahomes is going to help bring the Whataburger franchise to Kansas and Missouri. While you won't see the footballer flipping burgers — at least not unless it is part of a marketing campaign — Mahomes has joined a group of investors, aptly named KMO Burger, who are planning to open 30 Whataburgers, from Wichita, Kansas to St. Joseph, Missouri. Mahomes shared via a statement that this is a gift to his fans, saying, "I love Kansas City and I love Whataburger. I'm excited to help bring a gift from my first home to my second home."
Per KTLV, this isn't the first time Mahomes has openly expressed his love for his Texas-based fast food chain. Back in 2018 during a press conference, Mahomes was not shy about sharing his favoritism for Whataburger's ketchup. According to Chiefswire, the quarterback revealed he put the condiment on his mac and cheese, causing an avalanche of ketchup companies to vie for Mahomes's attention. Heinz even offered him a lifetime supply of ketchup, tweeting, "Hey @patrickmahomes5, you give us 57 touchdowns, we'll give you Heinz on your steak for life." But no dice. Mahomes only has eyes for Whataburger ketchup, and his commitment to bringing the franchise to his team's state can only be labeled as an act of true love.