The Fun Snacks Carson Daly's Kids Have In Their Packed School Lunches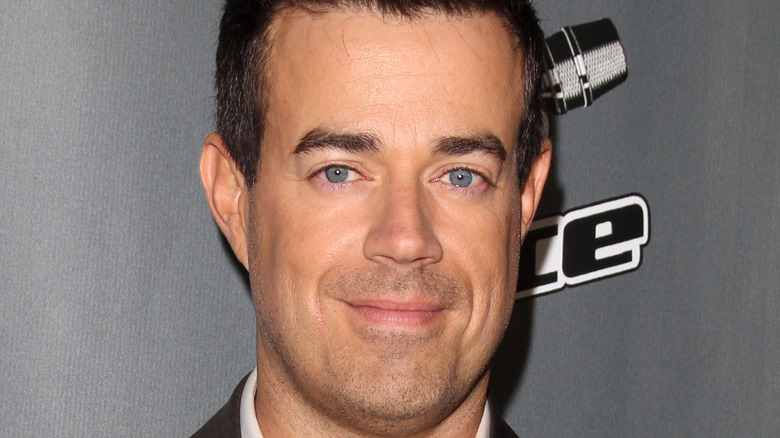 Shutterstock
Whether you're a parent desperately looking for fun snack options to pack in your kids' lunch boxes that will actually get eaten, or simply an adult who wants a few quick and easy snacks to tuck away in your bag for a long day of work, new options are always a good thing. After all, who doesn't want to mix up their snack game and try different things from time to time? Carson Daly's wife Siri Daly appeared on Today and shared three of the snack options that she makes for their own four children's school lunches, just in time for back-to-school season — and you may be inspired to try one (or all) of them yourself.
The first snack option Daly includes is protein-packed peanut butter balls. The simple no-cook snack involves combining oats with peanut butter, water, honey, and protein powder, and just rolling them into small, portable balls that you can tuck alongside any lunch. The no-cook component means these snacks can be whipped up in no time at all, and you can customize them to exactly what you or your family needs. For example, if your child has a nut allergy or attends a school where nut allergies are prevalent, swap the peanut butter for sunflower seed butter. If you're whipping these up for adults, you can also add some complexity to the flavor combination, incorporating things like dried fruit or chia seeds for a boost of extra nutrients.
Carson and Siri Daly's kids enjoy something sweet and something savory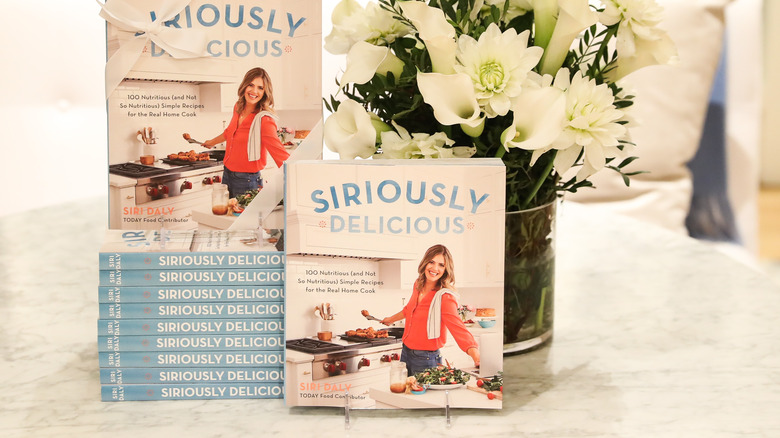 Rob Kim/Getty Images
If you're looking for a savory snack, Siri Daly provided Today with an example of that as well. One item she frequently packs in her children's lunch boxes is a grilled cheese roll-up dipper — perfect for kids who love an interactive element to their food. The roll-up dippers simply require some whole-wheat bread slices (crusts removed), salted butter, a cheese of your choice (she recommends mild cheddar, American, or Muenster cheese for kids), and then some marinara sauce to dip the cheesy snack. Flatten out the bread, spread on the butter, top with cheese, and roll up — then, you can toss a few in a pan with the seam-side down, and cook until the cheese has melted. While Daly packs these in her children's lunches, it would also make a tasty after-school snack when fresh from the pan. And, as an added bonus, you can customize it with your cheese of choice, or even add in turkey or ham for a protein boost.
Finally, if you're always looking for ways to sneak some extra veggies into your child's diet, try out Daly's recipe for frosted chocolate zucchini brownies. The fudgy, rich treats are packed with two cups of shredded zucchini, but it's likely not even noticeable amidst the gooey chocolate brownie. For those who want to make the treat a bit healthier, Daly even offers two suggestions — swapping the vegetable oil in the recipe for plain applesauce or removing the frosting.