Does Garth Brooks Ever Cook For Trisha Yearwood?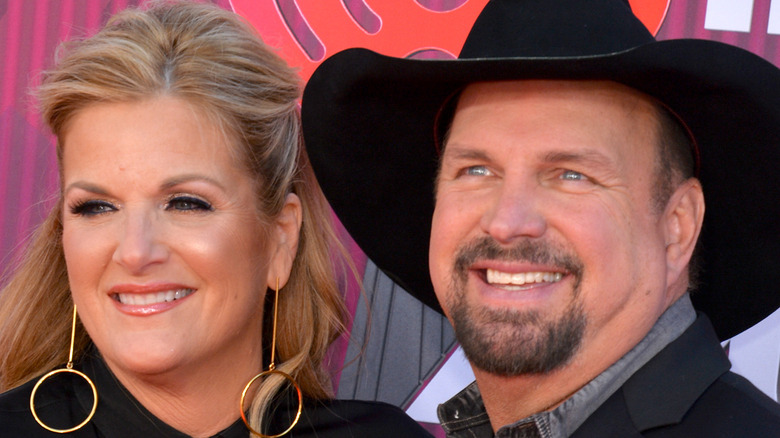 Featureflash Photo Agency/Shutterstock
The cooking prowess Trisha Yearwood has shown in the past few years knows no bounds. Most famous for her music career, she has a parade of hit songs, Grammys, Academy of Country Music Awards, and honors from the Country Music Association to her name. But Yearwood has also ventured into the world of food, having written two cookbooks that topped New York Times bestseller lists and hosting the show, "Trisha's Southern Kitchen" (via the Food Network website). The country singer turned Food Network star and cooking phenom is known for her country cooking style.
And although all of those accolades are impressive on their own, her biggest coup, some would argue, is the happy marriage she shares with country singer Garth Brooks (via Taste of Country). And although Trisha Yearwood is the cooking mogul of this happy couple, it seems she isn't the only one with culinary skills. Happy wife, happy life, right?
Do the spouses share the chef's hat?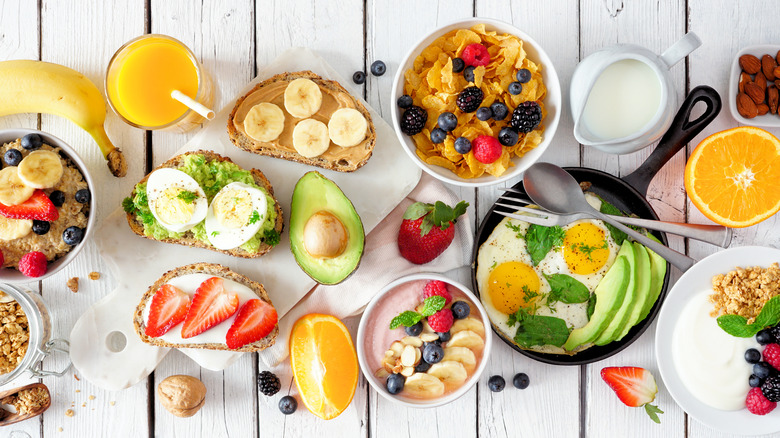 JeniFoto/Shutterstock
In 2019, Trisha Yearwood spilled the metaphorical beans on some of Garth Brooks' favorite foods to Good Morning America (via Yahoo! News), noting that "he looks forward to Thanksgiving for the homemade gravy with the turkey." She also revealed that she prepares a special batch of mashed potatoes for him. Yearwood has said that she, too, loves mashed potatoes as well as other comfort food classics like mac and cheese (via Taste of Home). So does Brooks reciprocate when Yearwood makes his favorite dishes? 
When asked by Today whether Brooks cooks, Yearwood confirmed, "He does!" And one of his go-to dishes is "breakfast for dinner." According to her, "He does this breakfast bowl layering everything you'd eat for breakfast like eggs, bacon, sausage, and biscuits in a bowl. It's pretty heavy, but you know, he's able to eat like that as a man." Another great recipe she raved about was "warm pasta salad with tortellini, cheese, and olive oil." Yearwood added that between the two of them, Brooks is more improvisational when preparing meals: "When I cook, I like to go off of a recipe, but he likes to experiment and figure it out based on what's in the kitchen." So chefs' spouses take note: You can cook for them, too!