This Is Trisha Yearwood's Secret Weapon In The Kitchen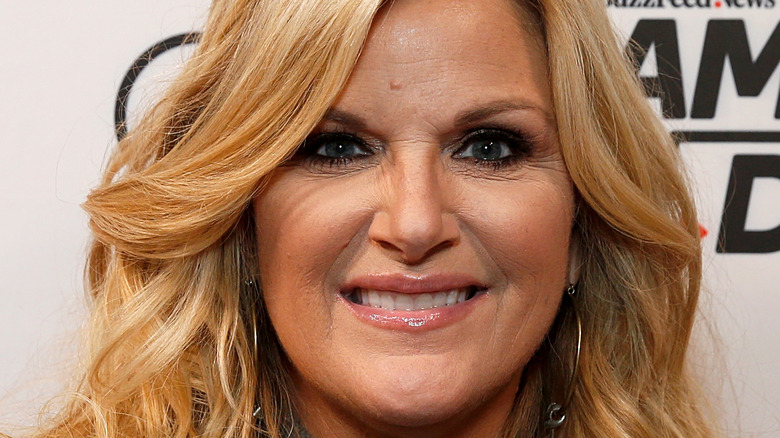 Dominik Bindl/Getty Images
Trisha Yearwood seems to be the woman who has it all. The three-time Grammy award-winning singer-songwriter superstar turned cooking show host lives a pretty dreamy life. Yearwood works with an impressive line-up of female stars. When she isn't singing with the likes of her all-time favorite singer, Kelly Clarkson, and Reba McIntire, she is cooking and hanging out with her hubby, Garth Brooks. And when she isn't hanging out with Brooks, Yearwood is whipping up simple, easy-going recipes that get fans to tune into her Food Network show "Trisha's Southern Kitchen." 
Per Parade, it's that easy-going philosophy that keeps viewers coming back. Yearwood told the outlet, "That's my whole premise and that's why the show resonates. Most people aren't chefs. People are cooks like me. If I can show you how to make something easy that's all it takes to get people into the kitchen." Which is probably why her show, which debuted in 2012, according to Win Country, has been around for so long — we all love simple, easy, and convenient. But have you ever wondered what Yearwood's secret weapon is in the kitchen? Every cook and chef has one, but what piece of kitchen gear makes her recipes so seamless? 
Trisha Yearwood's secret weapon is a Crock-Pot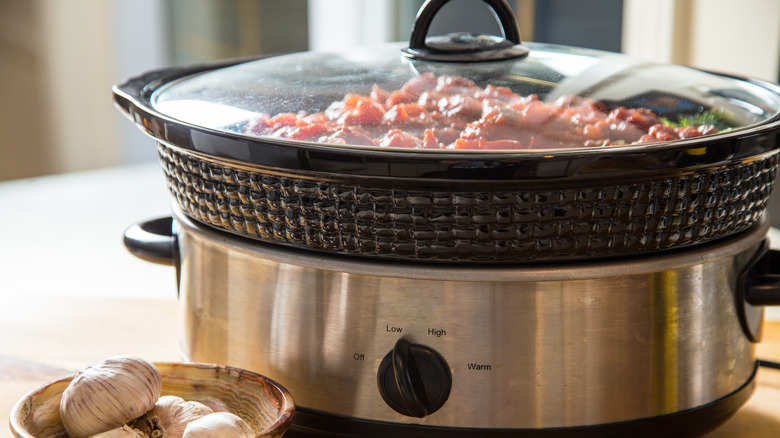 Shutterstock
Per Food Network, Trisha Yearwood is a fan of the Crock-Pot or slow cooker. She revealed, "I'm all about easy. If it's hard to do, I pretty much won't do it. I grew up making stuff in the Crock-Pot. Things like chili, stews or soups — anything that could cook all day long." The cookbook author even makes desserts in this modern piece of kitchen wonder. Yearwood said, "Making dessert in the slow cooker is the coolest thing ever and it's super, super simple." But her most popular Crock-Pot recipe is probably for mac and cheese. Yearwood told TODAY, "One that I know people really like is my Crock-Pot mac and cheese. It's comfort food that's good for Super Bowl parties and easy to make." Noted.
Yearwood also told Parade she loves that the slow cooker does all of the work for you, going on to further explain it also simplifies cooking for her husband. She shared, "You can put something in the slow cooker in the morning and you go home and your meal is made. I live with a guy who likes the whole meal in one pot. He likes Crock-Pot food a lot." A slow cooker really is a home cook's secret weapon. It can definitely be a time saver when you have a busy day, and Yearwood's recipes are there to help you when you do.