Even Bobby Flay Gets Nervous When Competing On This Show, According To Aarón Sánchez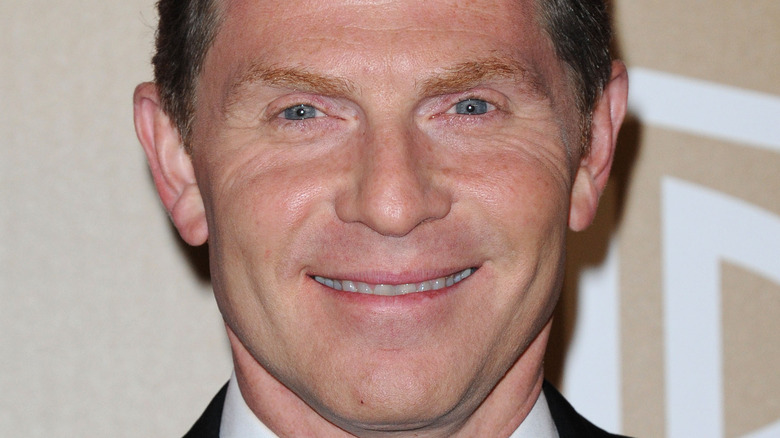 DFree/Shutterstock
Bobby Flay is no stranger to cooking competition shows. He plays host to his arguably most well-known show "Beat Bobby Flay" on Food Network. And according to IMDb, Flay has also competed on a variety of other shows including "BBQ Brawl: Flay V. Symon," "Chopped," "Worst Cooks in America," and more. Not to mention where he got his start, competing in the legendary competition show "Iron Chef America" as one of the original Iron Chefs starting as early as 1994, which kicked off his career (via Britannica).
Flay has hosted and produced numerous cooking shows, come out with a variety of cookbooks, and even judges other cooking competitions. And it seems unlikely he would be rattled by the idea of a competition, but there is one cooking competition show that strikes fear into even Flay's accomplished and well-practiced heart. So, which of these shows could make such a seasoned vet so shaky?
Aarón Sánchez and Bobby Flay both find competitions stressful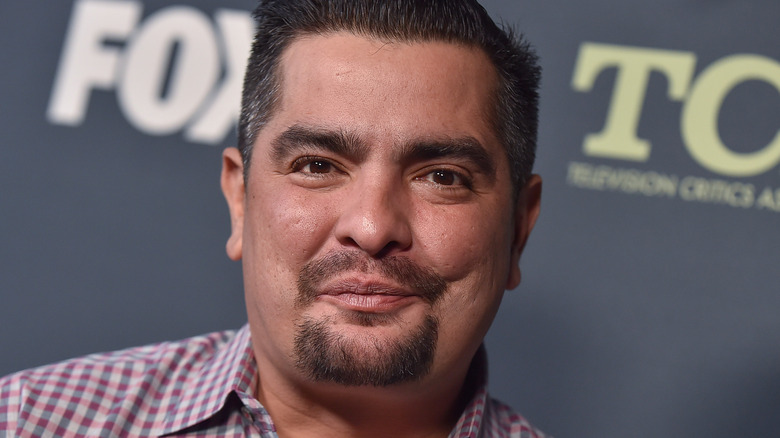 DFree/Shutterstock
Apparently even the most well-trained and authoritative chefs get stage fright every now and then. And Bobby Flay is no exception. In a series called "Diced," The Institute of Culinary Education spoke to Aarón Sánchez about his TV experience on "Chopped" and Flay came up in conversation. Chef Sánchez waxed poetic about his experience on the show and the laughs he and Ted Allen have being "goofballs."
But once he moved past "Chopped" to talk about the more general behind-the-scenes experience, he turned his attention to Flay, noting that while he himself gets nervous when he has to cook in competition, Flay has the same issue, specifically when it comes to "Iron Chef." Sánchez said, "Believe it or not, we all get very nervous on television—all of the chefs. I know Bobby Flay real well and he says he loses more sleep when he has to do Iron Chef than anything else he does. Can you imagine? It's true! When I have to cook on a show, it's like, 'yeesh!'"
If you think about it, it makes sense. In 2018, Flay quit the show, telling People that his reasoning was that "I've done over 100 Iron Chef competitions, and frankly they are exhausting." He noted, "they are exhausting physically but, even moreso, they are exhausting emotionally." Here's hoping Flays cooking ventures from here on out bring him a bit more peace of mind!