The Touching Tribute In Chrissy Teigen's Third Cookbook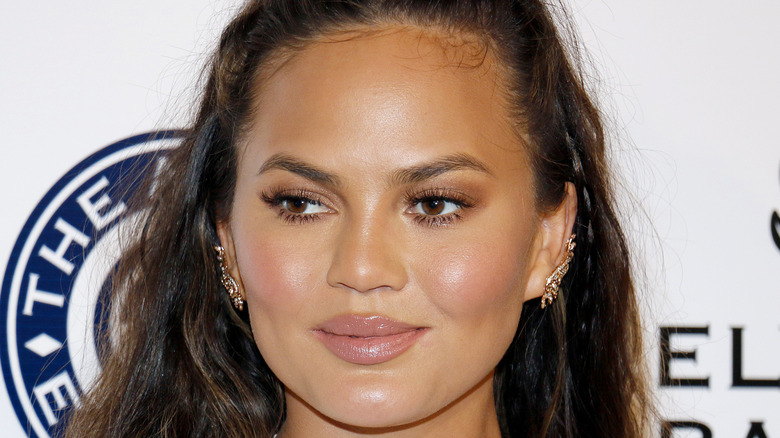 Tinseltown/Shutterstock
We may receive a commission on purchases made from links.
Chrissy Teigen is famous for a few things — modeling, acting, cooking, writing, and being refreshingly candid with fans. From her Twitter to her Instagram, Teigen breaks down that invisible wall that usually exists between celebrities and the public, sharing funny moments, embarrassing reveals, milestones, and hardships. While especially in the age of social media there will always be detractors when a famous person opens up like this, however, this openness tends to make fans love the model even more.
All this sharing included an absolutely heartbreaking moment in September 2020, when Teigen wrote on Instagram about losing her and husband John Legend's baby, Jack, 20 weeks into her pregnancy. Since that tragedy, the cookbook author has been characteristically honest about her grief and how she and her family have been coping, which hopefully provides some connection for others struggling with similar pain. Now, the star is using another one of her platforms where she embodies an honest, best friend energy to make a touching tribute to baby Jack.
Her new cookbook is dedicated to their son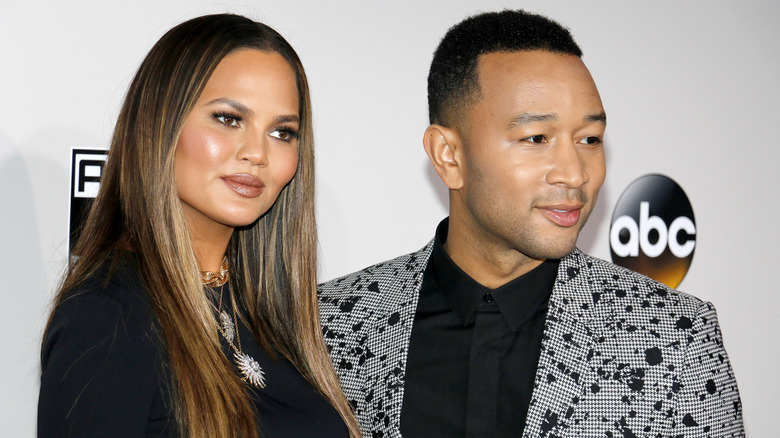 Tinseltown/Shutterstock
"Cravings: All Together: Recipes to Love" is Teigen's third cookbook and it is dedicated to baby Jack (via People). In an Instagram story, the actress gave a sneak peek at this latest edition while flipping through the pages and revealing the dedication page, which was a photo of cookies on a marble counter top with the words "For Jack" in the middle. It's simple, sweet, and poignant. Teigen shared in another Instagram post that working on her most recent cookbook saved her during the mourning process. 
"It is incredibly hard to put into words what this book means to me," she wrote. "How do you come up with a funny, enticing caption for a book that quite literally saved you." So, not only is this book dedicated to baby Jack, but it's a physical embodiment of the comfort and joy cooking and eating with loved ones can bring. "Cravings: All Together: Recipes to Love," arguably Teigen's most open and touching cookbook yet, is available for pre-order now ahead of its October 12, 2021 release.