Aldi Fans Are Psyched For This Almond Milk Cream Cheese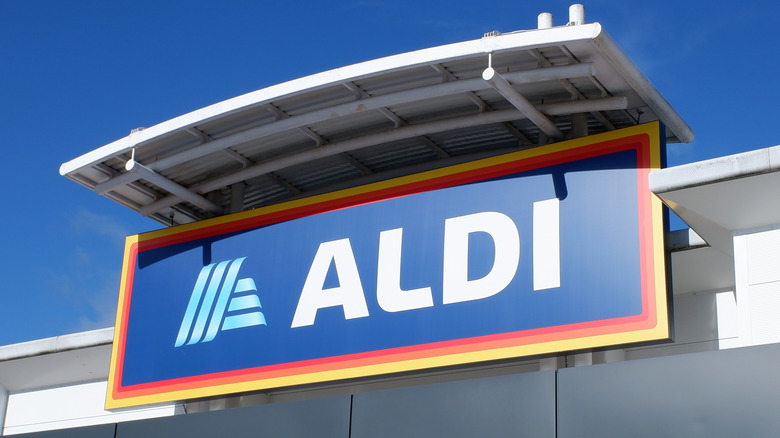 Peter_Fleming/Shutterstock
Aldi is carrying Kite Hill dairy-free cream cheese as a limited-time-only "Aldi Find" for August 18-24, according to the grocery chain's website. You know this product has to be good because Aldi doesn't often carry outside brands. More than 90% of the products you'll find at Aldi are store brands, per the Aldi FAQ page. 
You can bet Aldi fan and Instagrammer @aldifavoritefinds has stocked up. They also shared their find with their 220,000 followers on August 18. (@aldifavoritefinds is not affiliated with Aldi, but they were compensated by Kite Hill for the Instagram post.)
"The dairy-free cream cheese alternative is made with almond milk and is the perfect addition to a breakfast bagel, afternoon snack, or a holiday icing recipe," @aldifavoritefinds wrote in the caption. Aldi carries two flavors of Kite Hill cream cheese alternative: plain and chive. The German grocer is holding out on dairy-free cream cheese fans, though. The Kite Hill website shows two other flavors: garden veggie and everything, which was inspired by the toppings on an everything bagel.
Will Aldi fans like the almond milk cream cheese's price?
The Kite Hill dairy-free cream cheese that is an Aldi Find this week is highly accessible to anyone but those on a dairy-only diet. The almond milk-based cream cheese alternative is dairy free, soy free, gluten free, non-GMO, vegan, and kosher, according to the Kite Hill website. The chive flavor has chives, of course, and also white pepper.
Commenters on the @aldifavoritefinds Instagram post announcing the arrival of Kite Hill's cream cheese alternative were happy to hear the news. "How exciting," @kristinaacontreras commented. "I've been eating the chive one for years, they are sooooo good!" Instagrammer @roxgar added, "I can't wait to try these!"
Another commenter, @sraa8888, worried that Aldi's regulars are so used to bargains, they won't like Kite Hill's price. "At other stores (where) I've seen it, Kite Hill is VERY expensive compared to Aldi prices," they wrote. The Aldi website indicates that an 8 ounce container of Kite Hill's dairy free cream cheese is priced at $5.89.