Meet The Pets Who Inspired Paula Deen's Dog Food Line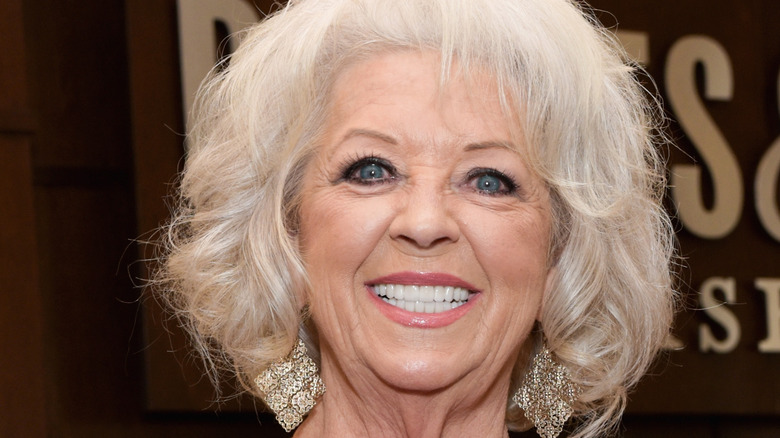 Tara Ziemba/Getty Images
Paula Deen may be known for her Southern cooking, but she's never let that totally define her. Back in 2015, the chef personality announced she was putting her culinary skills to use to do something a bit different — that is, to create a line of pet food. In a blog post on her website, Deen writes, "What a pet offers to us is unconditional love no matter what, and I love them back just as much." She adds, "I want my babies to be healthy and playful and full of energy."
For this reason, Deen wanted to create a food that would keep her pets happy and in the best shape possible. So, following in the footsteps of Bobby Flay and Rachael Ray, she created the specialty line with a calorie-controlled formula that includes probiotics and other ingredients to promote healthy digestive and immune systems.
And while the food is for all animals, it's clear Deen was inspired by her own furry family when creating this line. So, despite it being Deen's labor of love, we really have her animals to thank for inspiring the idea for a delicious and nutritious pet food in the first place.
Deen was inspired by her four dogs, chickens, goats, cat, and parrot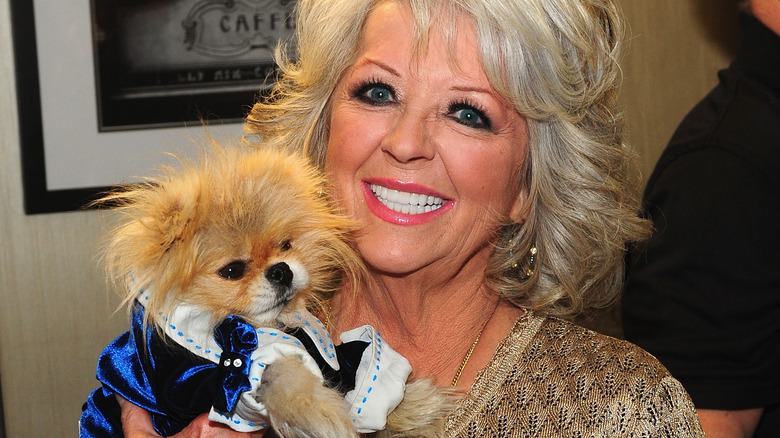 Timothy Hiatt/Getty Images
In the same blog post announcing the line's debut, Deen introduced each member of her animal cohort as important contributors — and muses.
She started with her pooches including two-year-old Goldendoodle dog, Gus, who Deen describes as "a big goofball and a bundle of snuggly energy." She then introduced Lulu and Lulubelle, who she explains are her respective "sassy little lady" and "attached at the ankle" pets. Her youngest, Max, the puppy of the family, she says "likes taunting his older brother Gus during games of fetch." 
Of course, Deen couldn't leave out her non-canine animals. She made sure to shoutout her cat, Pumpkin, and her chickens and goats. And who could forget Lady Bird, Deen's pet parrot? In a Tweet from 2017, Deen shared she'd had the parrot for 26 years and recalled her fond memories of hand-feeding Lady Bird as a baby. 
The emotion Deen feels for her animals is undoubtedly relatable, and thanks to that love, the world now has a product we can give to our own pets, extending the affection and care to our furry families too.