Two-Ingredient No-Churn Ice Cream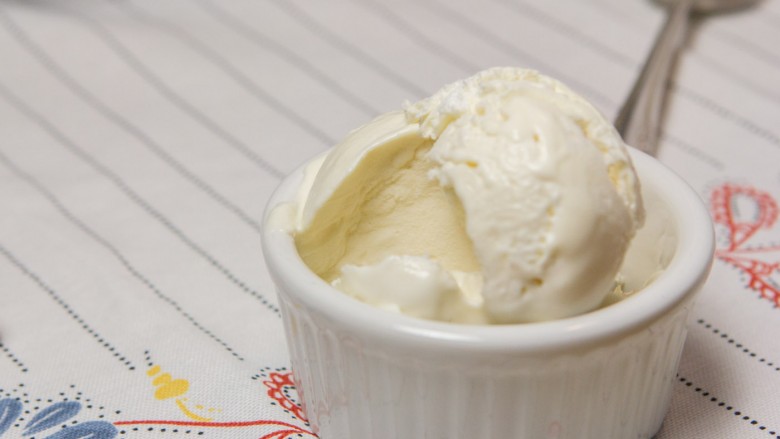 Prep time: 5 minutes. Inactive time: 6 hours. Servings: 8 to 10.
Made with only two ingredients, this simple recipe for ice cream doesn't require any special equipment. So if, like me, you don't own a fancy ice cream maker, that's okay! While it's easier to whip the cream with an electric mixer, doing so by hand is totally possible and is a great way to develop your Michelle Obama arm muscles. The best part? The finished product tastes like a dream, as rich, creamy, and decadent as any artisanal variety.
With only a humble can of sweetened condensed milk and 2 cups of heavy cream, you end up with a frozen treat that rivals scoops found at the hippest ice cream shops and labor-intensive homemade ones. Simply whip the cream until stiff peaks form, then gently fold it into the condensed milk. Pop it into the freezer and, with just a few hours of not doing anything, you'll be rewarded with sweet, silky ice cream.
While making ice cream the traditional way requires preparing a cooked custard base made with eggs, then churning it in a machine to incorporate air bubbles, this two-ingredient version is so much more streamlined, don't you think? No cooking, no churning. Instead of going through the trouble of making a sweetened base, the condensed milk serves the same purpose, while the whipped cream lends the ice cream light airiness that approximates what you would get from churning. This ice cream miracle lets you have it all: the flavor and texture of rich ice cream minus the effort of cooking anything and the trouble of owning extra equipment.
Pssst! Fold in chocolate chips or add your favorite flavorings. This recipe is a great ice cream base for you to adorn as you wish.
Ingredients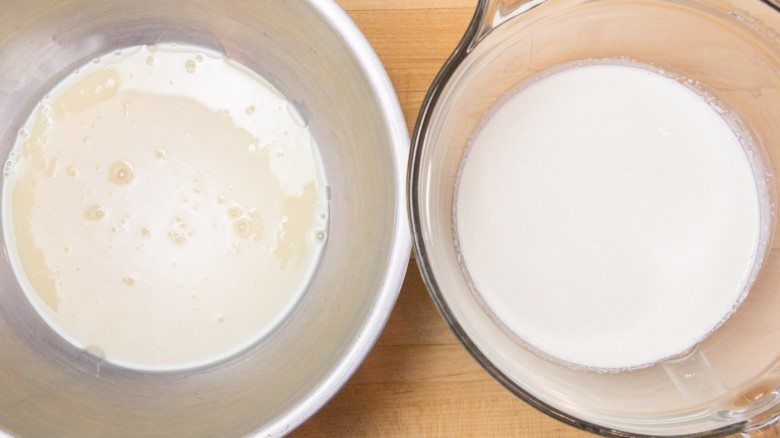 Shopping list


1 14-ounce can sweetened condensed milk


2 cups heavy cream


1 teaspoon vanilla extract (optional)


Equipment


hand mixer or stand mixer


9-by-5 loaf pan


parchment paper


Prepare condensed milk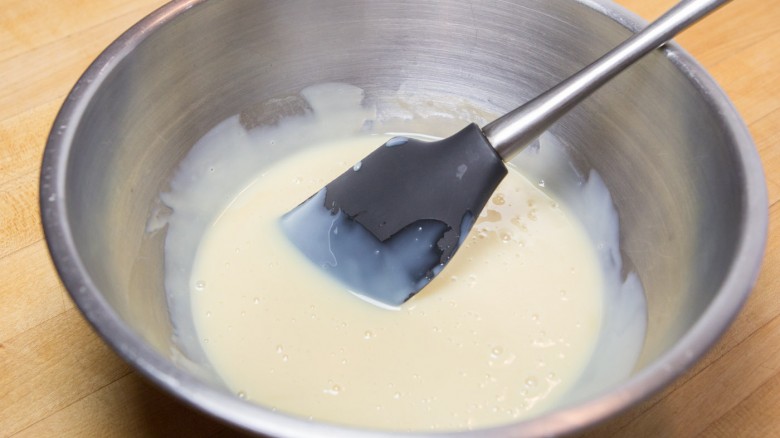 In a large bowl, stir together the condensed milk and vanilla extract if desired. Set aside.
Whip heavy cream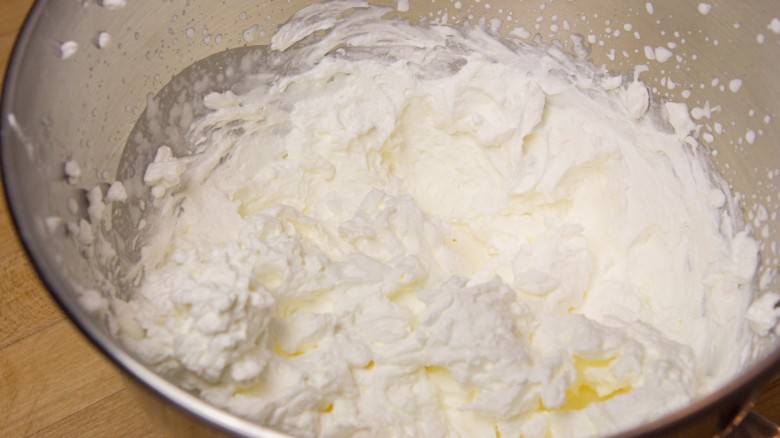 In a large bowl fitted to a stand mixer, use the whisk attachment to whip the heavy cream on medium speed until stiff peaks form, 2-3 minutes.
Prepare ice cream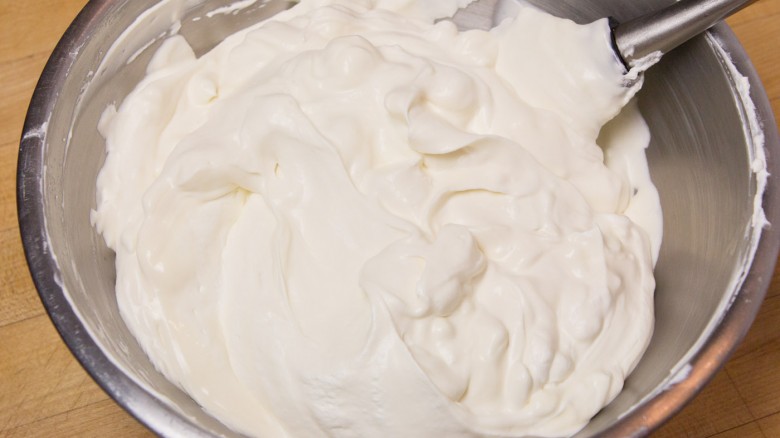 Add a scoop of the whipped cream to the bowl with the condensed milk and gently fold until combined. Add the remainder of the whipped cream and continue to fold gently until fully combined, being careful not to overwork.
Freeze ice cream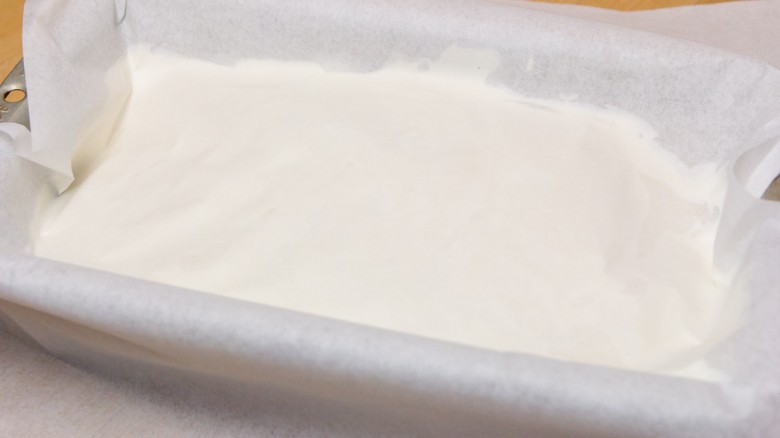 Transfer the ice cream to a 9-by-5 loaf pan and use a spatula to smooth the top. Place a piece of parchment paper directly on top and transfer the ice cream to the freezer for at least 6 hours.
Serve ice cream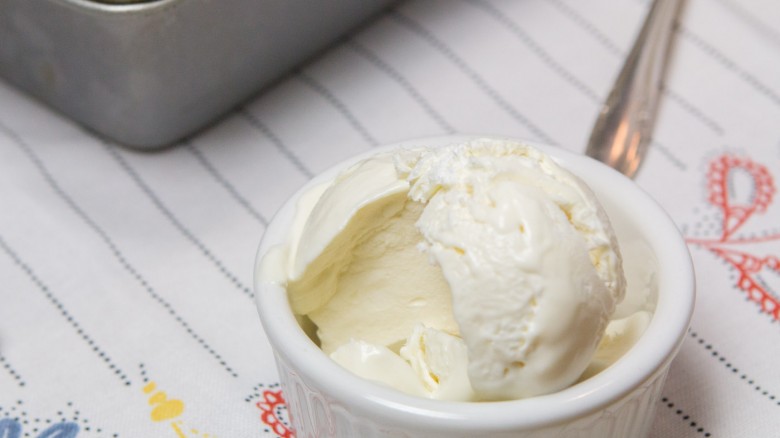 Using a scoop, serve the ice cream in as small cups or bowls and dig in.
Go ahead and be a hero. Like a foundation under your ice cream? Put a dollop (or two) on this chewy chocolate chip cookie cake.