Reggie Bush's New Wendy's Commercial Has Twitter Cracking Up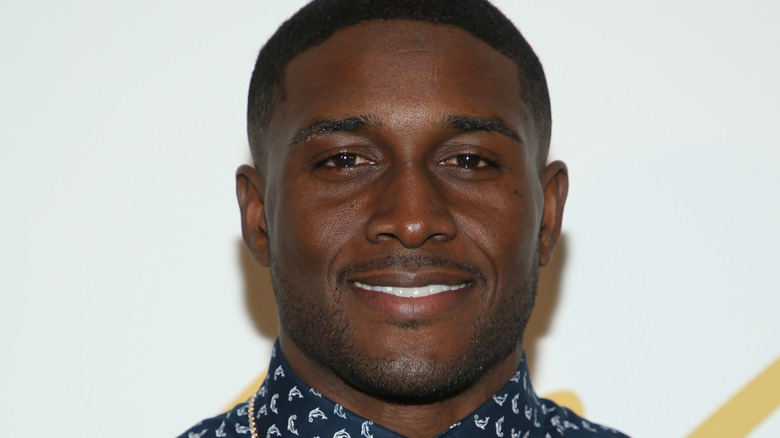 Phillip Faraone/Getty Images
Apparently, Reggie Bush is a huge fan of Wendy's breakfast sandwiches, and the Internet is living for it. In this funny new commercial from the fast food chain (seen on YouTube), the former NFL football player who retired in 2017 is seen pounding on the windows of a Wendy's restaurant, shouting to the worker inside, "Are those fresh eggs for me?" After, a couple of other Wendy's employees appear, commenting on how enthused (maybe even obsessed) Bush is about Wendy's breakfast items.
Bush is also seen decked out in the brand's themed apparel in the 30-second promo, sporting a Wendy's hoodie and breakfast sandwich pajama pants in one shot. He's also wearing lots of red, which is one of the chain's main colors, like any true fan.
Wendy's has actually seen an increase in its breakfast sales since the pandemic, due to its introduction of "fun and indulgent" menu items, according to CNN. So it's no surprise why the athlete is now endorsing the chain.
Twitter's reaction to the video is overwhelmingly positive
Those who have seen the spot have gone absolutely wild over the advertisement on Twitter. In response to the commercial, fans are tweeting all sorts of reactions such as @AustinMykell who said, "That Wendy's commercial with Reggie Bush ... quality commercial right there," alongside three emojis showing a face with tears of joy.
Another user @aaronnmcewan commented, "Yo I hate most ads, but the Reggie Bush @Wendys commercial is s-tier." Another fan @jay_essence agreed, saying "Not enough people talking about how great that commercial is. Currently my favorite."
As stated, Wendy's breakfast items have been getting a lot of love in recent months. So it's no surprise that even a former major league athlete like Reggie Bush is a fan of the breakfast options specifically advertised in this video: the Bacon Egg & Swiss Croissant and the Sausage Egg & Swiss Croissant.
To quote Bush in the video, "It's always bacon season over here!" If that doesn't get you running to your nearest Wendy's, we're not sure what will.