The Humble Origins Of Duff Goldman's Cooking Career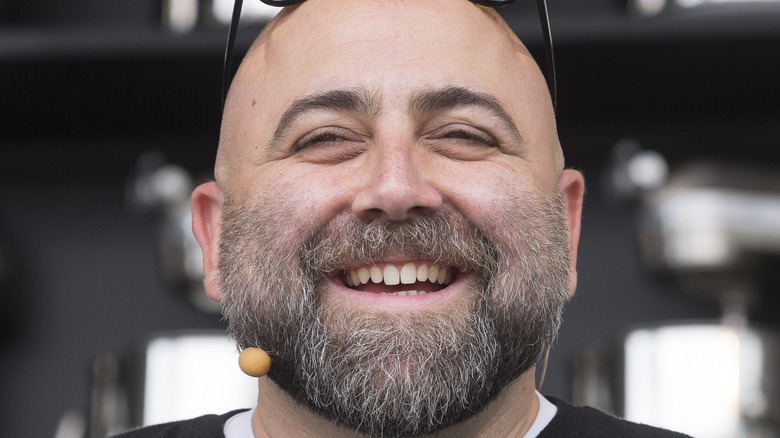 Sterling Munksgard/Shutterstock
Most fans know Duff Goldman as the owner and primary creative spirit behind Charm City Cakes, made popular by his Food Network show "Ace of Cakes" that ran for 10 seasons. He's also the best selling author of "Ace of Cakes: Inside the World of Charm City Cakes," he was nominated for the James Beard Foundation Award for Best TV Food Personality/Host and Best Television Program, and was a culinary ambassador to the White House (via Weebly).
With an impressive lineup of clients, he's baked for celebrities like Betty White and for events and brands like the U.S. Open, MotorWeek, and "Who Wants to be a Millionaire?" But with such a long history of impressive accolades, it's hard to remember that at the beginning of his story, he was just like anyone else. Goldman's humble beginnings, if anything, only make his career all that more impressive. If you've ever wondered how the celebrity pastry chef got his start, you'll be impressed to learn his origin story is actually very normal.
He's been cooking since childhood and got his start in local kitchens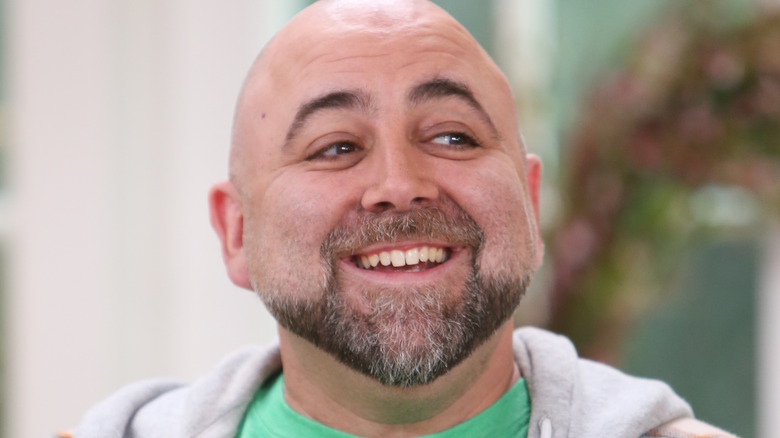 Paul Archuleta/Getty Images
According to his biography on Food Network, Goldman has been cooking since he was just 4 years old, when his mother caught him wielding a meat cleaver while watching a chef on television. The cooking star said he knew he was destined to work in a kitchen when he almost cut off his pinkie while carving a pumpkin in the second grade. "Duff started working professionally when he was 14 at a bagel shop, where he was almost fired for making the sandwiches too big," his bio reads. Luckily he's now at a point in his career where no one would bat an eye for making "too big" of a cake.
Knowing his future was with food, he graduated from the University of Maryland before studying at the Culinary Institute of America at Greystone. From there, he began working under big chefs in famous restaurants and destinations, eventually working his way up to his own bakery. While his cakes and career are impressive on their own, they're even more so when you learn where the man behind them came from.