Duff Goldman Shares What Viewers Never Got To See On Ace Of Cakes - Exclusive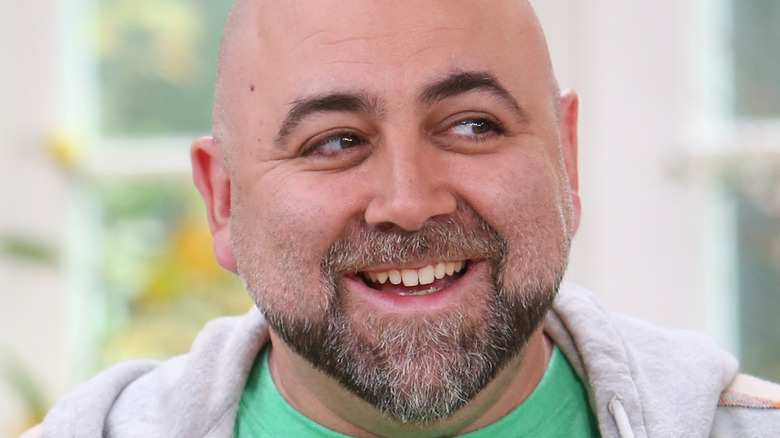 Paul Archuleta/Getty Images
Fans of the Food Network's hit show "Ace of Cakes" got to see it all when it came to extravagant cake baking. Over 10 seasons and 120 episodes (according to the Food Network) there was nothing pastry chef and master cake decorator Duff Goldman (the "Ace of Cakes" himself) and his team wouldn't attempt. Viewers witnessed the bakers create everything from a replica of Arthur Ashe stadium for the U.S. Open (via Food Network), to an actual erupting volcano cake (via YouTube), to a life-size bulldog cake almost too good to eat (via Facebook). 
While Goldman and the "Ace of Cakes" team took on some of the most impressive, borderline impossible cake challenges you could ever imagine, there was of course a lot viewers missed in the mere 30-minute episodes. "There's a lot they didn't get to see," Goldman admitted in an exclusive interview with Mashed. Talk about an understatement! Goldman went on to reveal exactly what fans of the show were missing out on — the truth about "Ace of Cakes" that simply couldn't be captured in a half-hour long TV show.
Making masterful cakes is even more work than it looks like, according to Duff Goldman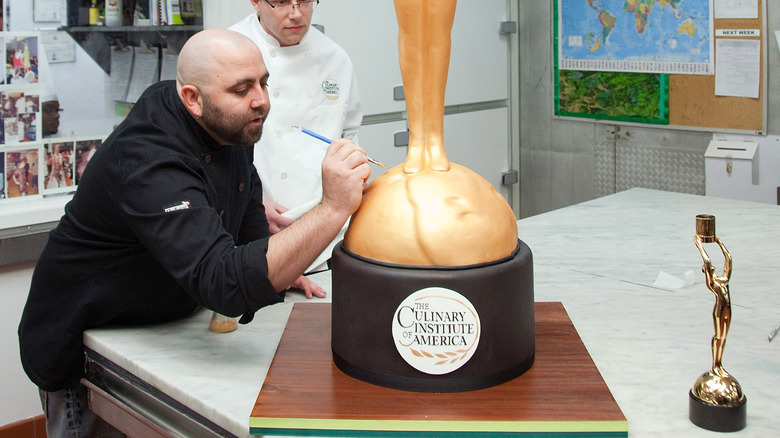 Ben Hider/Getty Images
Beyond your basic frosted birthday treat, cake decorating can be a monumental effort ... and "Ace of Cakes" barely scratched the surface, according to Duff Goldman. "'Ace of Cakes' moved really fast," Goldman said of the show, explaining that the pace of each episode could be misleading. "I think people that don't decorate cakes don't really understand the amount of time and patience and labor and love that you have to put into these cakes to really make them great." While viewers of "Ace of Cakes" got to see the incredible final products pumped out by Goldman and his team at Charm City Cakes, what they weren't able to actually see was the painstaking hours that it took to perfect each creation. The process simply cannot be rushed. When pressed for time, "there's so many little things that just aren't exactly the way you wanted," Goldman admits.
Goldman says this reality is why the cakes tend to be less than spectacular on many baking competition shows. "It's unfortunate because ... cake decorating doesn't do well when you put a clock on it, because you have to take your time," he said, adding that "cake decorators can make amazing things, but when you only have 20 hours and you have to make something big and crazy, it's going to be cool, but there's so many flaws."
You can catch the latest from Duff Goldman by checking out his new show, "Duff's Happy Fun Bake Time," available to stream now on discovery+.