The Touching Reason Suu Khin Made Panna Cotta On MasterChef: Legends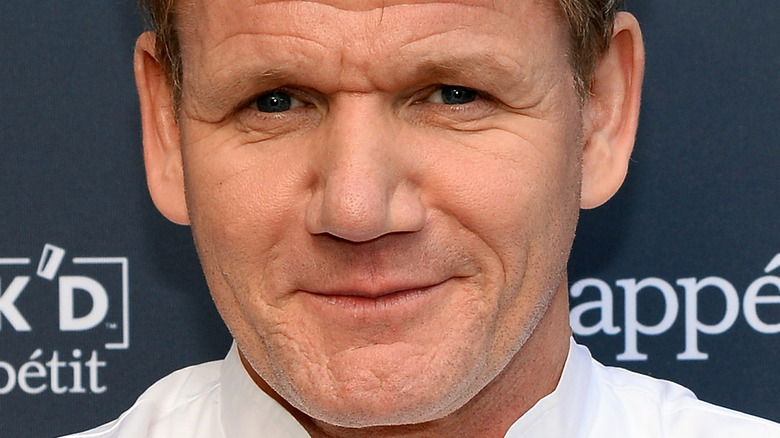 Ethan Miller/Getty Images
It's no secret to anyone that "MasterChef" Season 11 has been captivating so far, to say the least. The gripping, high-intensity cookoff among amateur chefs, food-lovers, and ambitious underdogs has brought viewers a healthy dose of competition, a heavyweight panel of judges, and star-studded celebrity chef appearances — from Paula Deen to Emeril Lagasse.
But this season of "MasterChef" has also brought a lot of emotion, and not just the angry, dissatisfied bits from the judges. Moments like the touching tribute to Junior MasterChef contestant Ben Watkins at the end of the first episode captured the hearts of viewers everywhere (via Cinema Bend). Even off-screen twists, like Mary Jayne's departure, have us clutching our aprons and trying to keep it all together (via The Sun).
Still, one moment, in particular, really struck a chord with fans regarding a certain contestant and their mouthwatering dish. From the beginning, fans have been cheering on Suu Khin to win the title, picking her as (one of) their favorites to make it to the finals (via Gold Derby). But, in a recent episode, Khin made a dish that holds a special meaning, making fans love her even more.
Suu Khin made panna cotta to honor this family member
In episode 10 of this season's "MasterChef: Legends," the inspiration for the contestants' dishes was to be drawn from their personal heroes. Gold Derby reports that "the home cooks [had] one hour to cook a dish for their own personal legend" and the contestants' selections really resonated with viewers.
But, for Suu Khin especially, the reason for making her panna cotta was very special. The aspiring chef paid tribute to her grandmother by making the dish, crediting her love of cooking to her grandma. The popular food blogger told judge Gordon Ramsay that the recipe was the first to be posted on her blog, and her Instagram bio describes Khin as a "grandma-trained home cook" (via Distractify). Khin also told Ramsay that her grandmother is 100 years old and that she was dedicating her dessert to the woman who taught her how to cook and how to love doing so.
So, when the judges doled out rave reviews for Khin's dish, it made the tribute that much more special — for Khin, for the judges, and for viewers. And as the competition heats up as more chefs head home, we're all still rooting for Khin and her wholesome backstory to take the whole show by storm.