This Is Trisha Yearwood's Self-Proclaimed Specialty Dish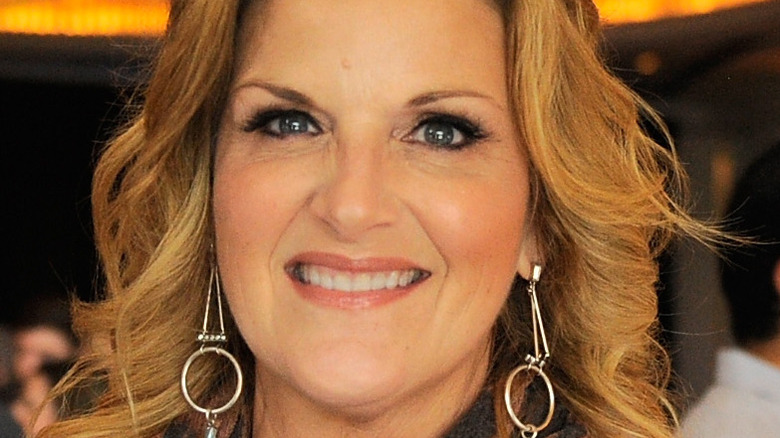 Sergi Alexander/Getty Images
Trisha Yearwood may be best known as a superstar country singer who has won a slew of awards, including three Grammy Awards. But, as you likely know, she also has her own cooking show, the Emmy Award-winning Food Network series "Trisha's Southern Kitchen" (via Facebook). The program takes viewers inside Yearwood's Southern kitchen and showcases a variety of family recipes while also highlighting Yearwood's classic sense of Southern hospitality. The self-proclaimed "chick singer who cooks" is also the author of multiple cookbooks (via Food Network).
Yearwood is a big fan of easy cooking and one of her favorite kitchen tools is a slow cooker. "I'm all about easy. If it's hard to do, I pretty much won't do it. I grew up making stuff in the Crock-Pot," she admitted to the Food Network. Given this attitude and love of all things simple, it's no wonder Yearwood's favorite, go-to recipe has only four ingredients.
Trisha Yearwood's signature dish is a recipe passed down from her mother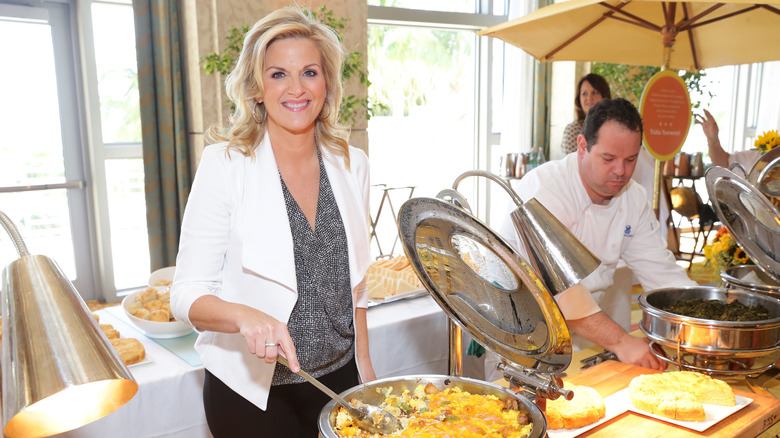 Neilson Barnard/Getty Images
According to the Food Network, some of the most popular recipes from "Trisha's Southern Kitchen" include sweet tots with honey mustard, angel food cake with grapefruit compote, and chocolate chip cheesecake bars. However, when it comes to her specialty, that honor goes to her potato salad, which she learned to cook from her mother. "It's really simple and goes with everything," Yearwood told the Food Network. "And it only has four ingredients, which is my specialty!"
During an interview with Better Homes & Gardens, Yearwood said modifications can be made to the recipe based on preference. "This recipe is mayonnaise-based, but if you like a mustard-based potato salad, just experiment a little. Add some yellow mustard and leave out a little bit of mayonnaise," she advised. When prepared as Yearwood recommends, the dish has 265 calories, 12 grams of fat, and 34 grams of carbohydrates per serving.