This Accident Cost Duff Goldman A Few Toes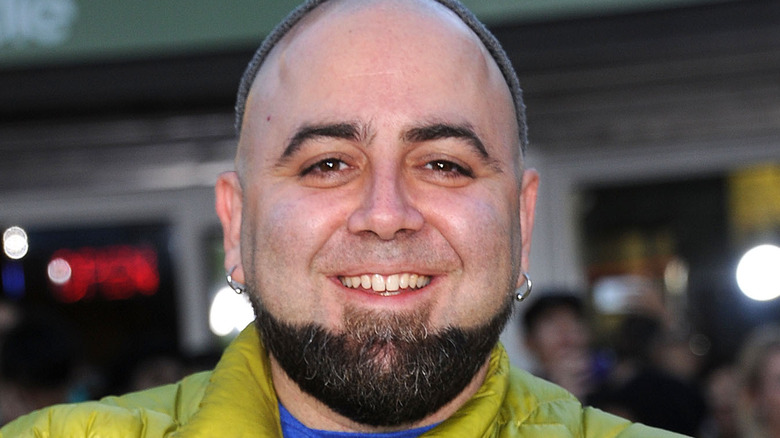 DFree/Shutterstock
Are you familiar with Duff Goldman, owner of the Baltimore bakery Charm City Cakes and former host of the Food Network series "Ace of Cakes"? If so, then you know that the man is a phenomenal baker, known for crafting large-scale, colorful, and gravity-defying cakes that have graced the likes of President Barack Obama's 2013 inauguration (via Twitter) and a Katy Perry music video (via People).
This Food Network star sure has some baking and design chops. But he's also known for possessing a bad-boy side, as evidenced by his former hobbies of making graffiti (or "mural art," as he told the channel he referred to it around his mom) as well as playing bass guitar in punk bands with names such as Danger Ice (psychobilly Elvis cover band) and Two Day Romance (Emo) (via Los Angeles Magazine).
Another bad-boy habit that dies hard, at least when it comes to Goldman? His love of riding motorcycles — even after surviving a serious 2012 accident.
Losing toes hasn't stopped Goldman from riding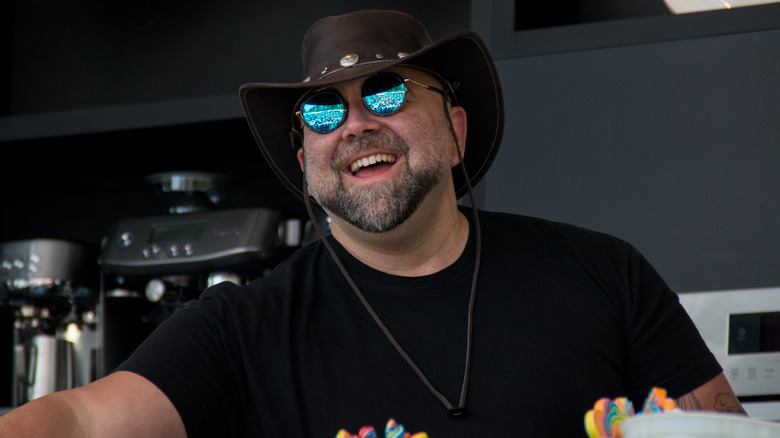 agwilson/Shutterstock
Goldman has a love of motorcycles that dates back to 2009. According to the Orange County Register, that's the year that Goldman baked a life-sized replica of a Ducati motorcycle for a motorcycle dealer — and was gifted an actual Ducati bike from the dealership after he completed the job. Following that surprising tip, Goldman learned how to ride, eventually becoming an avid motorcyclist. "It totally changed my life," Goldman told the Orange County Register in 2013.
Another event that changed Goldman's life? His motorcycle accident that occurred in 2012, a few years after learning how to ride. As the baker recalled on Twitter, the wreck occurred when a car ran a stop sign and hit him. And this was no minor accident: as Goldman revealed to Us Weekly, he even lost toes as a result of it.
So did that accident stop Goldman from riding? It sure didn't — the baker still commutes to work on his bike daily.
"It didn't scare me," he told Us. "It just made me make the choice to say, 'I'm doing something that is very dangerous, but it's something I love.'"