Kroger Has An Ambitious Distribution Plan For COVID Booster Shots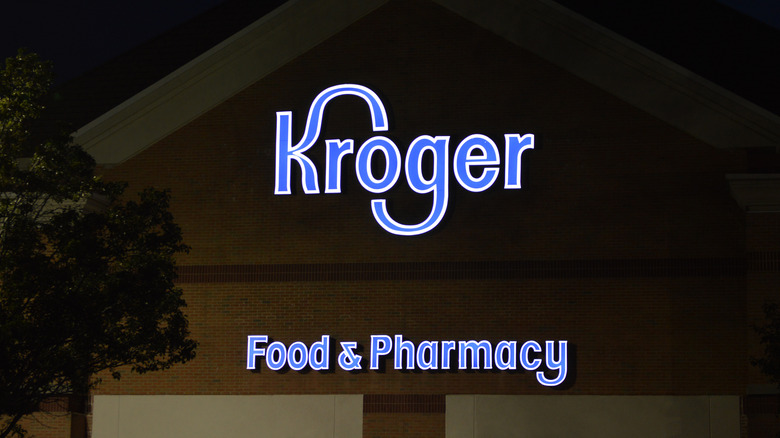 Eric Glenn/Shutterstock
In less than a month, your Kroger grocery list might include a third shot of the COVID-19 vaccine. The latest information coming out of the CDC says that people who already got the standard two doses of the Pfizer or Moderna vaccine could benefit from a third shot (via The New York Times). President Joe Biden said he would make third doses of the vaccines widely available starting on September 20, assuming the Food and Drug Administration determines that the third shot is safe and effective.
A third dose of the COVID-19 vaccine is available right now to people with weakened immune systems. If and when the FDA gives the okay on a wider distribution of the third shot, Kroger will be ready to poke 1 million arms a week in its stores, according to Reuters. Kroger was administering half that number a few months ago, when the distribution of the first two doses was at its peak.
When it comes time for that third dose, Kroger will have dedicated staff in 100 of its stores who have just one job: putting a needle in people's arms. The grocery chain said it will also send staff into nursing homes to administer third doses, something it didn't do when the first two shots were being distributed in those facilities.
Protection from the first two doses of the COVID-19 vaccine may be declining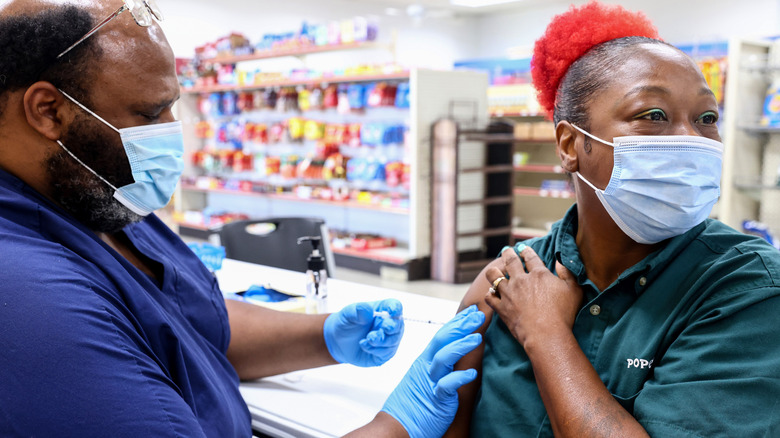 Mario Tama/Getty Images
Assuming the FDA approves third shots beginning September 20, then older people, nursing home residents, and healthcare workers would have vaccine priority, same as with the initial doses, according to The New York Times. Federal health officials are recommending people get a third shot eight months after they were fully immunized from the first two. Given that timing, Kroger expects peak demand for the third dose will coincide with the holiday shopping season, around late November to January, per Reuters.
COVID-19 is a brand new disease, of course, so the CDC is learning on the fly how best to combat it. The latest evidence indicates that the protection afforded by the first two doses may be declining, which is why officials are now saying a third dose would be a good idea. A recent increase in so-called "breakthrough infections" — fully immunized people testing positive for COVID-19 — may also be due to the stronger Delta variant or fewer people wearing face masks.
The World Health Organization doesn't support the idea of the U.S. and other wealthy nations giving out third shots until more people in the rest of the world get their first dose.