The Food Question Padma Lakshmi Always Gets Asked On The Street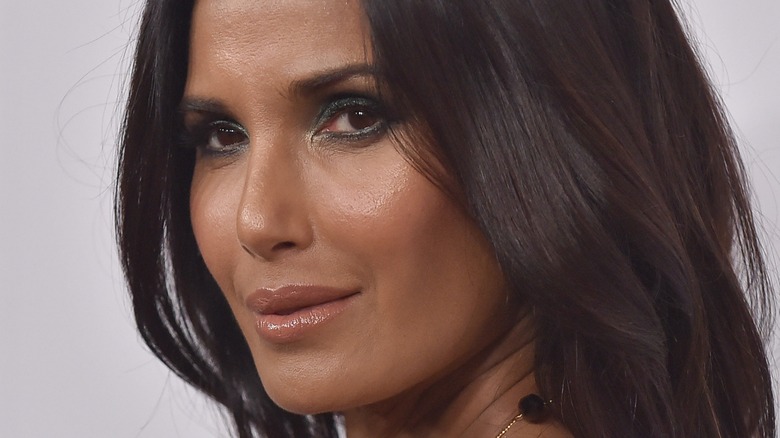 DFree/Shutterstock
TV show host, actress, model, and author Padma Lakshmi is a woman of many talents who has established herself as a force to reckon with. She has written several cookbooks in her career and is synonymous with the popular TV show, "Top Chef." And she is proud to be a part of it. "There will be a time — everything ends. But they can't do the show without me. Because I'm tied to the show for life!" she told Food52. "And I don't take that for granted at all."
She is, of course, very passionate about food. The best way for her to embrace it is to be flexible. She sticks to a plant-based diet whenever she isn't filming. Plus, while cooking, she often seeks inspiration from her childhood which was divided between California, India, and New York (via LiveKindly.) Lakshmi also often gives her fans a glimpse into the dishes she makes on social media. For example, one of her most recent Instagram posts shows her fans how to make one of her favorite recipes: tomato chutney. She writes, "... My mom used to cook it for weeknight during when I was growing up and we would use it on everything from roti to scrambled eggs." Being the culinary powerhouse that she is, it's perhaps not surprising that whenever Lakshmi is going about her business, fans tend to ask her for cooking advice on the street. And one very popular question always seems to pop up.
Fans need to know Lakshmi's turkey secrets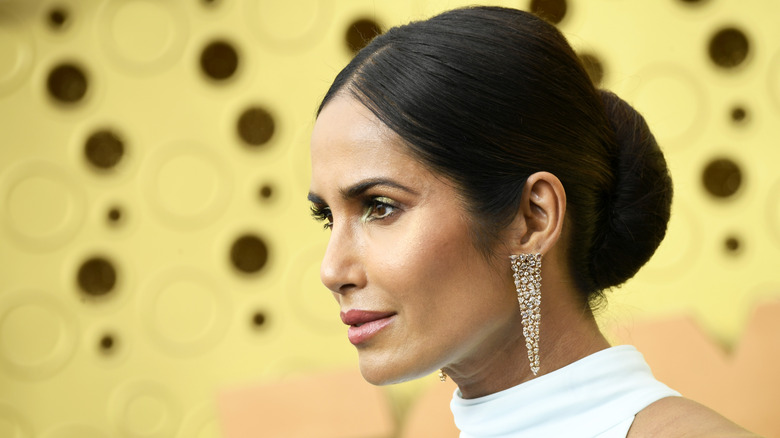 Frazer Harrison/Getty Images
When it comes to her fans, Padma Lakshmi knows that there are some things that are especially intriguing for them. In a recent Substack post, Lakshmi announced that she'll now be sharing regular newsletters with her readers. Lakshmi wrote, "I suppose it's an answer to those of you who've come up to me on the street, or during a book signing, asking me how to roast a turkey, where to get curry leaves in the Tri-state area, or what lipstick I wear (it's Nars Dolce Vita)."
Also, Padma Lakshmi later added on Twitter that she really does get asked about turkey a surprising amount. Luckily, when it comes to perfecting a turkey, Lakshmi isn't holding out on her fans. Per Food & Wine, she likes to take it slow when she's preparing turkey the evening before Thanksgiving. She said, "I start the turkey at 1 a.m. at 450 degrees, and then I'll drop it to 300 degrees 30 minutes later, cooking it until 7 a.m. the next morning, depending on the weight of the turkey." Wow. She ensures that she adds ingredients like salt, pepper, buttermilk, tangerines, rosemary, bay leaves, and more for that ideal moist, tender bird.