Padma Lakshmi Says This Is Her Perfect Job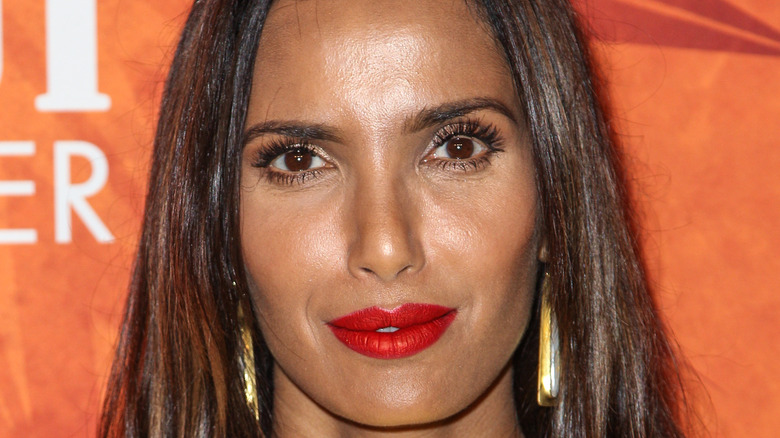 Shutterstock
Padma Lakshmi is best known for being the host and executive producer of the Bravo TV culinary competition show, "Top Chef" (via Bravo). The series, which has served as a stepping stone for many outstanding chefs such as Brian Voltaggio, Nina Compton, and Jeremy Ford, was nominated for 32 Emmys, including two nominations for Lakshmi as "Outstanding Host for a Reality-Competition Program," according to Bravo. 
Aside from her exemplary hosting, Lakshmi also happens to be a New York Times bestselling author, according to her website, and the creator, host, and producer of the Hulu series "Taste the Nation" (via Hulu). The show explores the United States' immigrant stories through food and delves into how this country's food and culture were shaped by the many different people who came here through the decades. The series won a 2021 Gotham Award for "breakthrough series" and has been approved for a second season, according to The Hollywood Reporter. 
But out of all the things she has accomplished so far, what does Lakshmi consider to be the highlight of her career and her dream job?
The perfect career, according to Lakshmi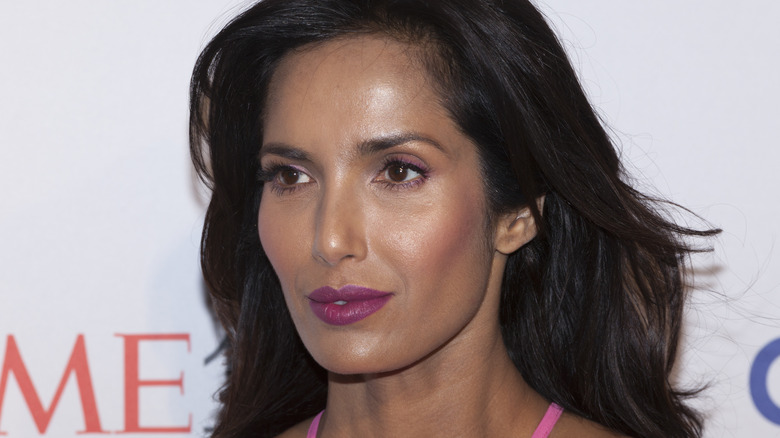 Shutterstock
Although "Top Chef" has won Padma Lakshmi many accolades, she considers "Taste the Nation" as a career highlight. In an interview with The Cut, Lakshmi said that her new show was a true extension of herself and what she likes to do. "'Taste the Nation' is the perfect job for me, because it's what I'd be doing on my own time. Even if I weren't doing a television show, I would want to seek out the greatest little joint to eat, some ethnic food that was way out in the boonies," she said.
Lakshmi also shared that "Top Chef" has a much different culinary style in that the food tends to be more "fine dining." Lakshmi personally prefers food that's more casual, saying that the meals she experiences during the filming of "Taste the Nation" match up exactly with what she likes.
The former model also tends to steer clear of the glamor and glitz that sometimes comes with facets of her job, "I prefer to eat standing up anyway," she shared with The Cut.