Adam Richman Is Warning The Internet About This Water Bottle Delivery Service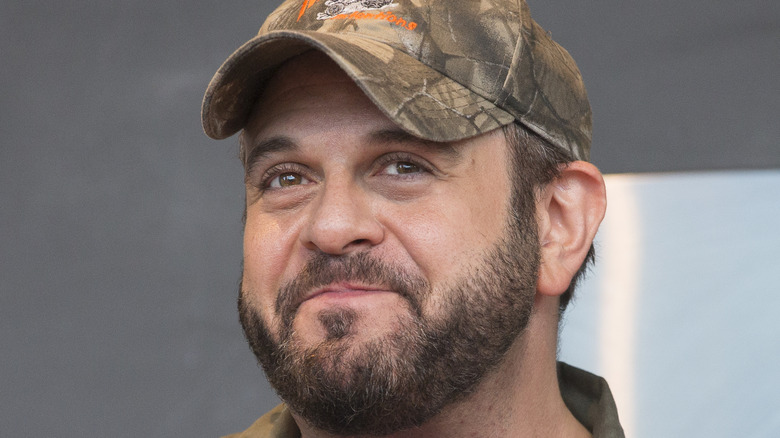 Sterling Munksgard/Shutterstock
A little more than a year ago, we told you about a water bottle delivery service, ReadyRefresh, that Costco has made available to its members. At the time, the service had been on the receiving end of some excellent reviews, including one by Delish that called it one of the best water options that "will make your life a little easier." 
We have since learned, however, that all may not be as it once seemed with this water bottle delivery service. Now, Adam Richman, the former host of the Travel Channel's popular series, "Man v. Food," took to social media to publish a lengthy diatribe regarding his own unpleasant experience with ReadyRefresh — and to suggest that his followers should consider sharing the news by ReTweeting it (via Twitter).
Before we get in to what Richman said, however, it's worth noting that Costco is not the provider of the ReadyRefresh service, which is a third-party business venture wholly owned by food industry giant, Nestlé Waters North America. In other words, although Costco has been helping to facilitate ReadyRefresh memberships, the grocery warehouse is not responsible for the service. Nor does Costco appear to have any control over how ReadyRefresh does business with its subscribers. 
All of this is to clarify that Adam Richman's warning to the internet about the water bottle delivery service would appear to have nothing to do with Costco, but only with ReadyRefresh, Nestlé, and Blue Triton, another Nestlé subsidiary that manufactures various water bottle brands.
ReadyRefresh is easy to sign up for but almost impossible to quit, according to Adam Richman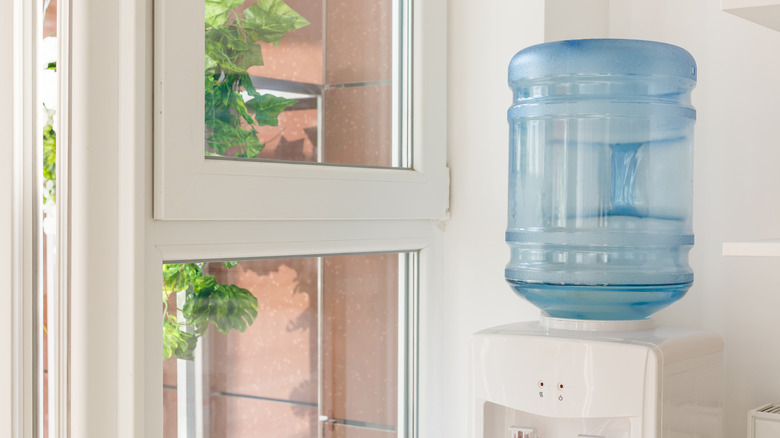 Andrew Angelov/Shutterstock
On August 31, Man v. Food's Adam Richman took to Twitter to warn anyone who might be listening that the ReadyRefresh water bottle delivery service may be a big "scam." As he alleges, "You will not get deliveries, equipment repair, or ANY CUSTOMER SERVICE." And even worse, "YOU HAVE NO MEANS OF CANCELING YOUR ACCOUNT." 
"Friends, Human, Water Drinkers," Richman began his thread, "Let my mistake be your cautionary tale: Avoid @readyrefresh by @NestleWatersNA & @BlueTritonBrnds AT ALL COSTS." Richman's multi-post thread focused on his inability to reach a customer service representative by phone to discuss his concerns and being repeatedly hung up on. It's not clear from Richman's Tweets why he had been trying to reach customer service at the outset, but by the time he got around to posting about it on Twitter, he had apparently had enough of ReadyRefresh and its parent company, Nestlé Waters North America, and had contacted the Better Business Bureau (BBB) for assistance.  
Posting screen shots of additional BBB complaints about the service (as well as those on Yelp), Richman took responsibility for not having done adequate research himself, or else he says he "never would have deigned to deal with" the company. Accordingly, he concluded, "Save yourself and those you care about the headache and aggravation. RT the hell out of this ...and AVOID @ReadyRefresh by @NestleWatersNA @BlueTritonBrnds LIKE THE PLAGUE."