Adam Richman Just Threw Shade At His Man V. Food Replacement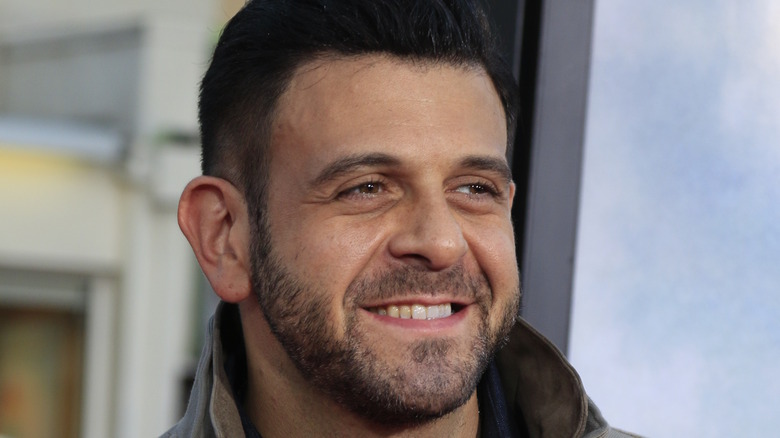 Shutterstock
One the one hand, it would appear that Adam Richman has moved on after deciding to leave Man v. Food in 2012 (via Distractify). His popularity on the food challenge show led to other gigs as a TV show host on Secret Eats, Man Finds Food, and Adam Richman's Best Sandwich in America (via Travel Channel). So when Travel Channel decided to revive Man v. Food with new host Casey Webb in 2017, you might think Richman would be happy to wish the new guy all the best — maybe even invite him out to a diner, to offer some tips on how to eat massive quantities of food while the clock ticks. But that's not how the original Man v. Food host handled it. When loyal Richman fans bashed the new host on social media, Richman piled on.
Someone commented on a Richman Instagram post in January 2018, just a few months after Webb's debut, saying Richman's replacement was a disappointment. "That guy has nothing on you," the commenter said (via FoodBeast). Richman took the trouble to jump into the comments himself and reply to his fan. "Replacement? Lol — nah. Just someone driving a stolen car."
Of course that was more than three years ago. Since then, Webb has shot several seasons of Man v. Food and has undoubtedly earned Richman's respect...right?
Adam Richman thinks he's still 'the man' of Man v. Food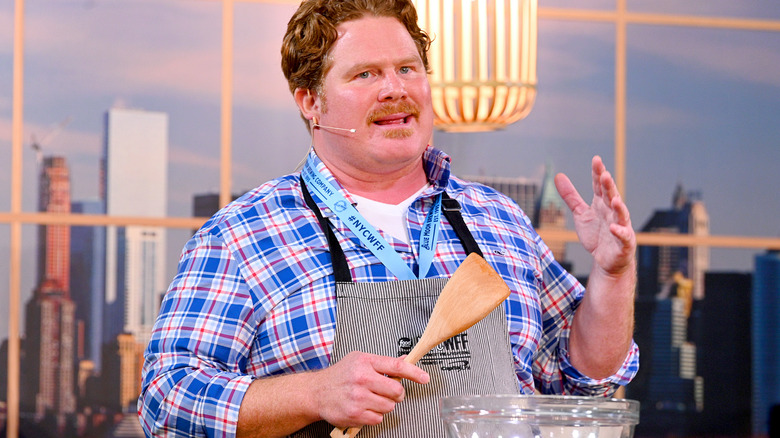 Dave Kotinsky/Getty Images
A recent Twitter conversation suggests Adam Richman still harbors a grudge over the Travel Channel's decision to reboot Man v. Food with new host Casey Webb. Twitter user @Rcaeh29 told the world on April 13 they were watching Man v. Food with "the original and best @AdamRichman." Another fan replied, "If it isn't @AdamRichman it isn't Man v. Food." Richman couldn't resist, tweeting, "I'm inclined to agree."
After all these years, it's possible Richman misses being watched on the show. But it's hard to imagine that he misses actually doing the show. Richman has been clear since his retirement from Man v. Food about why he left. He told The Guardian that he felt the luster had faded from the show, for himself and for viewers. "The simplest way to put it is to say that the spectacle diminishes over time," he said. "I believe that if you wait for your audience to say they want to see something new, you've waited too long." He further explained to the BBC that the spicy challenges didn't agree with him, and he was ready to make different types of shows.
But if Richman wants to cling to the title of "the Man" of Man v. Food, maybe he and Webb should square off in a special episode, for all the bragging rights. Call it "Man v. Man." If he wins, Richman can throw all the shade he wants.