Marcela Valladolid's Ultimate Secret Ingredient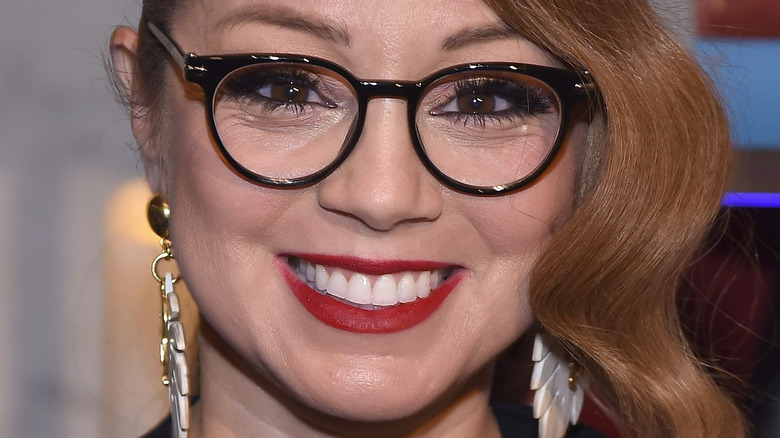 Gary Gershoff/Getty Images
Marcela Valladolid has transfixed us with her cooking skills since her cooking show "Mexican Made Easy" first aired. The celebrity chef has gone on to make appearances on "The Kitchen," as well "Best Baker in America," always bringing her expertise to the table. Her easy manner and fiery Mexican cooking makes Valladolid a fan favorite. You might not know it but, per PopSugar, while Valladolid may have been born in sunny California, she spent her formative culinary years in Tijuana, Mexico. It was in Baja, Mexico where the cookbook author cut her chops and learned the tricks of the trade working for her aunt's cooking school. You could say, Valladolid's cooking skills run in the family.
She shared with PopSugar that her favorite food to cook are lamb chops and the way she prepares them is amazing. Valladolid said, "With fresh herbs from the garden and on the grill, it's a fave for grown-ups and kids alike. I like adding a little spice to my herb marinade with some minced chile serrano. My fave in general is cooking foods from a good source (um, my garden, for example). Then, you only need a simple cooking technique and little seasoning. No-fuss cooking." We can get on board with that philosophy. But every cook has that secret ingredient they turn to when they want to make a dish pop, and Valladolid is no different. 
Chili-Lime Rub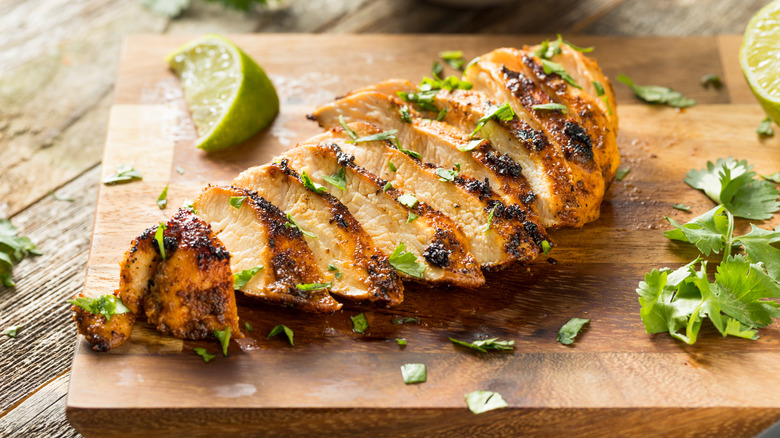 Brent Hofacker/Shutterstock
Every chef has that certain something — their secret sauce, so to speak — that makes a meal so delicious, you cannot wait to eat it. But according to Food Network, Marcela Valladolid's ultimate secret ingredient isn't a sauce, but rather a rub. The chef uses a chili-lime rub to make her recipes pop and we are getting heatwave vibes from it. Valladolid shared, "I rub a whole chicken with chili-lime powder and roast it. It's one of my favorite chicken recipes." This sounds amazing. Chili definitely brings the spicy essences to this meat while lime adds a sweet, tangy splash that will make your mouth water. It's also clear that Valladolid enjoys these flavors together as she also uses them to make the ultimate snacking food — Chile lime popcorn with pumpkin seeds. What a combo, right? We want to break out the popcorn popper ASAP.
But even though chili-lime rub is Valladolid's secret ingredient, we think it's her cooking ritual that makes all of her recipes so yummy. She spilled the tea about her cooking routine to PopSugar, and it turns out that, while Valladolid is slicing, dicing, mincing, and blending, she likes to listen to music and drink a glass of red wine. Maybe that's the real secret!