What It's Really Like To Film Ice Cream For A Movie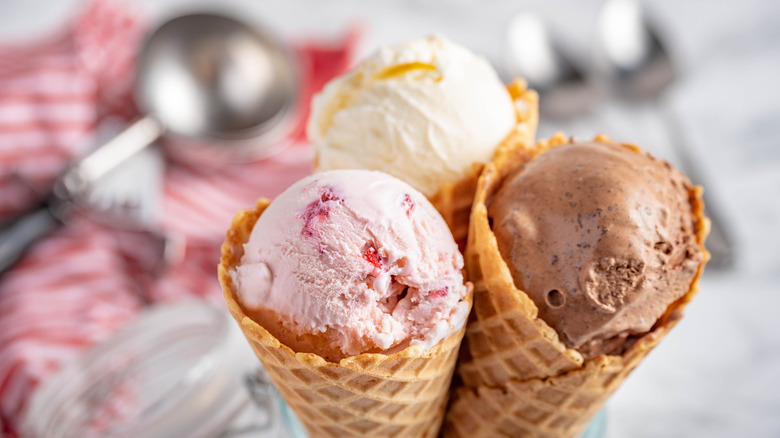 Atsushi Hirao/Shutterstock
Wait, cut the cameras! Have you ever found yourself wondering if your favorite television or movie characters were really enjoying the ice cream they were seen eating on their shows or films? Well, although many actors are able to make just about anything look legit, most of the ice cream you see on screen isn't actually ice cream. Instead, as a Mental Floss article revealed, it's typically a completely different type of food. As the outlet explained, the ice cream featured on the sets of television shows and movies is usually just rolled meringue or butter rolled with sugar. 
According to the report, meringue or butter is preferred because filming often takes up a lot of time. And, if scenes are constantly having to be re-filmed due to melting, production could take much longer to wrap up. Chris Oliver, a food stylist, told Mental Floss that she prepares sundaes the night before shooting and puts them in the freezer overnight, so that they can last a few hours on set. Food stylists also use cold spray to keep ice cream extra "fresh" during the day.
The Riverdale cast sips faux milkshakes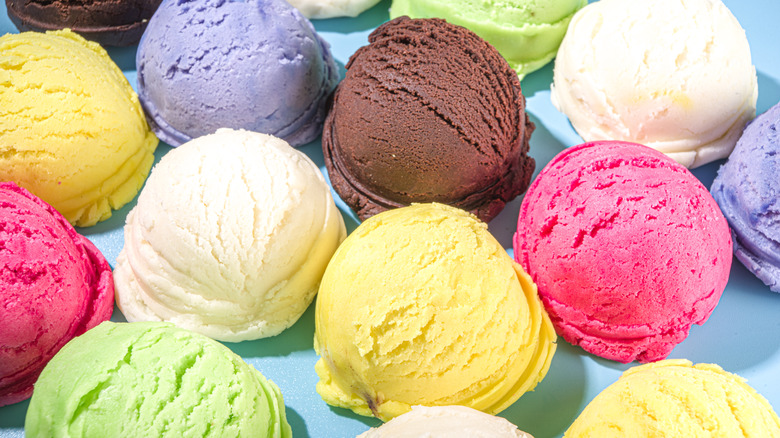 Rimma Bondarenko/Shutterstock
Just like how ice cream is such a huge part of American culture, it is also largely featured on television. It's hard to recount all the times we can remember our favorite characters going out to the local ice cream shop for their first date in our top romantic comedies — or to debrief important events in our favorite mystery shows.
For example, Pop's Diner is a familiar location for Archie, Betty, Veronica, and Jughead to unwind and relax after their adventures in "Riverdale." It's known for its decadent milkshakes, which HuffPost revealed are actually made of Greek yogurt. Speaking of the taste, KJ Apa, who plays Archie, said the faux milkshakes were "not good."
Author Jeff Kinney also revealed in his book, "The Wimpy Kid Movie Diary: How Greg Heffley Went Hollywood," that the ice cream scene seen in the film was more difficult to create than you might think. As he shared, the ice cream kept on melting. So, by the time the scene wrapped, there were multiple ice cream cones piled high in the set's garbage can (via Buffalo News).