What You Need To Know About Ruby Tuesday's Happy Hour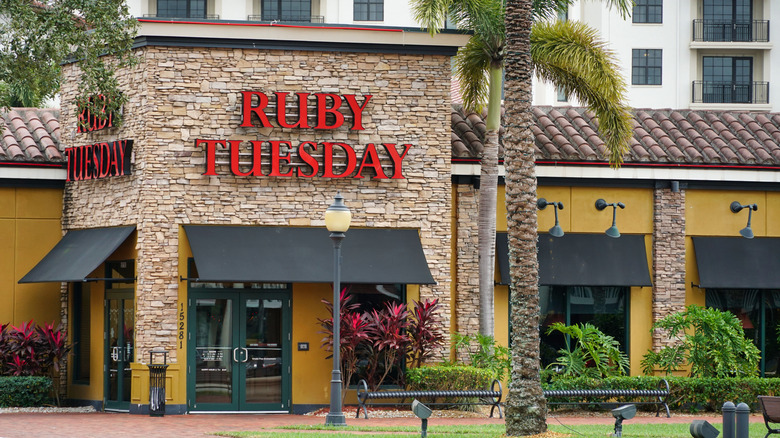 Jory Acosta/Shutterstock
Ruby Tuesday is a widely respected brand that has many locations across the country. The company was created by entrepreneur Sandy Beall, who wished to provide dishes that were "handcrafted, fresh, and full of flavor" to his customers. A description on the company's site reads, "He wanted a place that was casual and comfortable but that looked great, too. It was a combination so unique and special that he and his team had to invent it themselves" (via Ruby Tuesday).
According to Delish, the chain is particularly well-known for the sheer flexibility it offers in terms of happy hour. There is a plethora of drinks to choose from, including popular favorites, such as the Long Island Iced Tea, Mai Tai, Bloody Mary, and Screwdiver. Here's a fun fact worth noting: Beall was at the University of Texas when he decided to open his first outlet. So, it makes sense that the restaurant was quite affordable for college students on the hunt for cheap alcohol and delicious food.
Ruby Tuesday offers deals on drinks and appetizers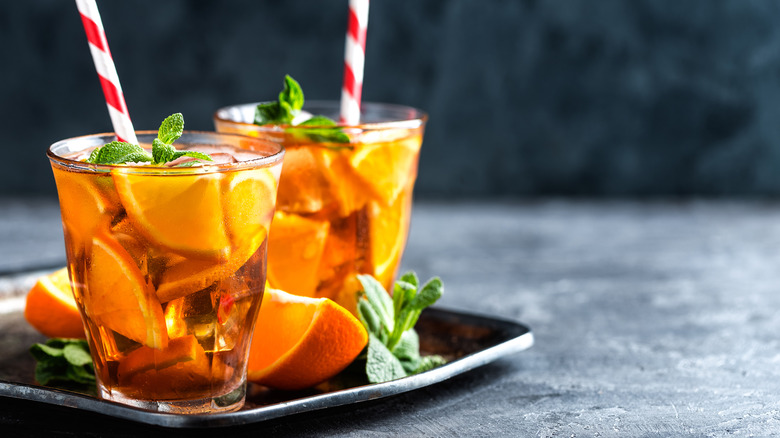 Sunny Forest/Shutterstock
Need a happy hour deal that can keep you and your friends entertained for a long time? Ruby Tuesday has exactly what you need. According to The Daily Meal, the chain has multiple slots to choose from. Hop into your selected location at 4 p.m. for a couple of drinks until 6:00, 6:30, or 7:00 p.m. You can also choose to head there at 9:00 p.m. to unwind for a few hours until the restaurant closes for the day. You'll find that the timings may change based on where you are so it's best to double-check before heading to the restaurant.
Throughout happy hour, Ruby Tuesday patrons are treated to $2 draft beers, $3 traditional or fruit-flavored Ruby Ritas, $4 Berry Red or Strawberry Rosé Sangrias, and $5 Ruby Relaxers, as well as $4 appetizers, including spinach artichoke dip, cheddar cheese queso and chips, and mozzarella sticks.