Aldi Shoppers Are Loving These Fruity Water Enhancers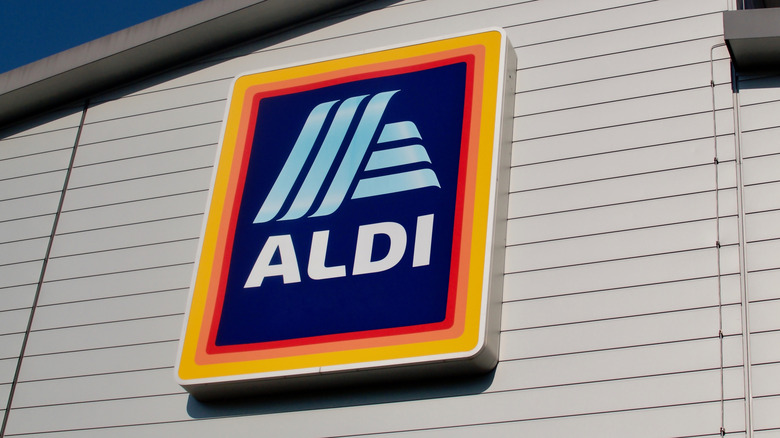 Marlon Trottmann/Shutterstock
By now, it's hard to avoid the fact that everyone should be drinking plenty of water everyday. It's no secret that staying hydrated is important for good health. However, it's easy to get bored with plain water for many people. Fortunately, there are all kinds of flavor enhancers you can add to water. And better yet, these new flavors that just hit Aldi shelves are all-natural and zero calorie, so you can feel good about adding a squirt to your water.
The All-Natural Pur Aqua flavor enhancers were spotted by Aldi fan account @AldiFavoriteFinds on Instagram on August 31. The caption read, "New water enhancer flavors! Black Cherry, Lemonade, Mixed Berry, and Tropical Punch. My whole family agreed that tropical punch was the best flavor and the mixed berry was very bland and took several squirts to even start getting any flavor."
Within a couple of days, the post already received more than 600 likes and fans are so excited for the new flavors, which include lemonade, tropical punch, mixed berry, and black cherry. At $2.29 per bottle, it's easy to spring for a couple of the new flavors.
This is what Aldi fans are saying
You might have seen Aldi's Pur Aqua fruit-flavored bottled water, but these compact bottles make adding a few drops to your reusable bottle so much easier (via Aldi). The original flavors included strawberry watermelon, grape, fruit punch, and orange tangerine, but fans were beyond ready for new flavors. One person commented, "Finally!!! More flavors!!" Another said, "You know I can't wait to try these!" One person wrote, "Yes! Love using this. I love the grape, fruit punch and tangerine orange. Can't wait to try the new ones!"
Other fans already have their eye out for particular flavors from the new ones offered. One person responded, "Tropical punch sounds RIGHT!" Another person agreed, writing, "Yay got more flavors!!! Going to need some of the tropical punch!" But one fan is hoping for the addition of a sweet tea option. Overall, people also want to know if the flavor enhancers use stevia as the natural sweetener. However, it seems you'll have to check a bottle at your local Aldi store to confirm the exact ingredients.