Panera Is Testing Out New Chef's Chicken Sandwiches. Here's Where To Get One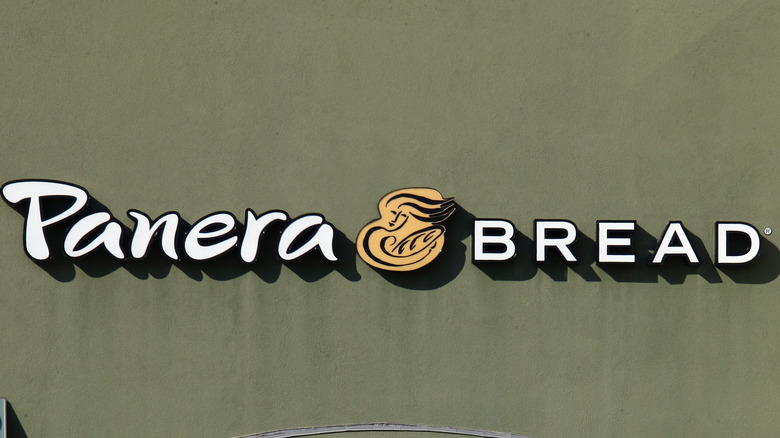 Bruce Bennett/Getty Images
Craving a hearty sandwich that can satisfy your hunger and get you through to dinnertime? You may want to consider Panera Bread, a brand that is known for producing some truly delectable café fare. A description on the official website says it best: "We believe that good food, food you can feel good about, can bring out the best in all of us."
The chain was founded in 1980 with a single, small storefront in Boston. Today it has a massive presence with 2,300 spots in the U.S. and Canada where many go for a quick fix for breakfast, lunch, dinner, or an afternoon pick-me-up (per the website).
The menu is pretty great, too. You can choose from soups and salads, pizzas, warm bowls, cookies, bagels, croissants, and more. A Redditor praised the brand for its menu, comparing Panera Bread as "like a Starbucks version of a ... bakery/deli type of place."
If you are fond of Panera too, you'll be thrilled to know that the brand now has two new sandwiches available to try — and they definitely pack in some interesting flavor.
The heart of the sandwiches is a garlic aioli made with anchovies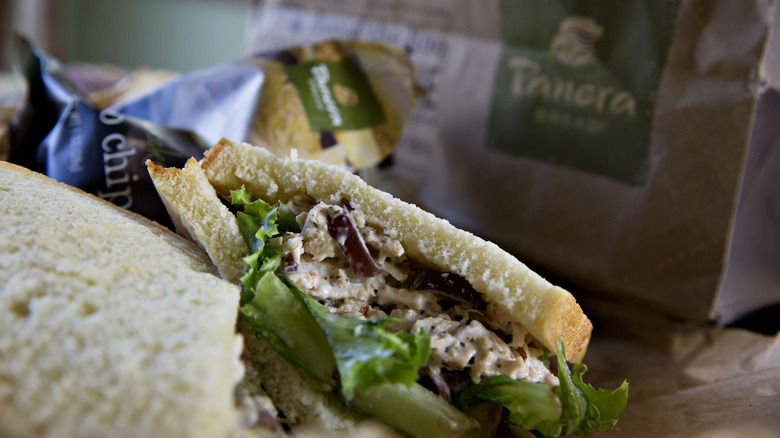 Bloomberg/Getty Images
As reported by Chewboom, Panera Bread is testing out two new sandwiches at locations in North Carolina and South Carolina — and both have a sauce made with anchovies! They are being branded as Chef's Chicken sandwiches and the lineup includes the Classic Chicken Sandwich with Aioli and the Spicy Buffalo Chicken with Aioli. 
According to Chewboom, the Classic Chicken Sandwich offers a seasoned chicken breast with ingredients like parmesan crisps, and emerald greens on a brioche bun topped with garlic aioli. And the Spicy Buffalo Chicken option features a chicken breast with a spicy Buffalo sauce, garlic aioli, and fried pickle chips on a bun. Here's the kicker — the aioli sauce on both features anchovies for some real flavor punch.
The sandwiches are available only in these limited markets for now for $8.99 each, and come with the choice of a side dish such as chips, apple, or a French baguette. Hopefully they do well for Panera and the chain launches them out nationwide soon.