Why This Halloween Baking Championship Cake Was One Of The Best Dishes Carla Hall Ever Judged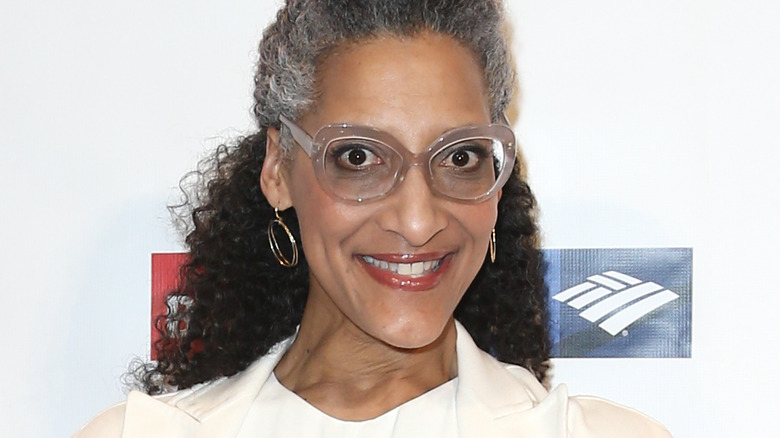 Debby Wong/Shutterstock
When it comes to Halloween treats, the options seem endless. Whether you love classic candies, candy corn, or spooky-themed treats, there are tons of ways to use and enjoy sugary indulgences around the holiday. However, the competitors of the "Halloween Baking Championship" really take things to a new level with their inventive and creative bakes. Though chocolate might be one of the biggest staples for Halloween bakes — apart from candy corn, that is — judge Carla Hall's absolute favorite dessert from the show was a huge step away from those flavors.
Hall told Insider that it was actually a very special rum cake that stole her heart. Apparently, the rum cake came off as soggy to Hall's fellow judges, but in her eyes, it was like stepping back in time because it actually brought to mind one of Hall's own memories, which truly set it apart from other desserts she's judged.
It was all about Carla Hall's past experience with rum cake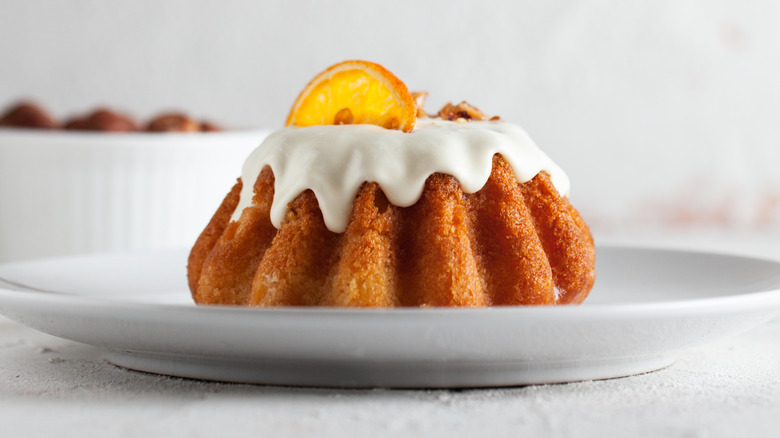 Alexey Burakov/Shutterstock
Hall explained that the cake tasted incredibly similar to a rum cake she ate in the Bahamas (via Insider). "It reminded me of one of those rum cakes that I've had at the airport in the Bahamas," she told the outlet. "It was like all of these memories came flooding back, it was like 'Ratatouille' and I was like, 'Oh my God, I love this.'" But the memories of her time in the Bahamas might have just been scratching the surface.
According to The Kitchn, Hall's grandmother used to make a killer pound cake that was packed with all kinds of delicious, tropical flavors. Her "five-flavor pound cake" included coconut, lemon, vanilla, rum, and almond extracts. All of those amazing flavors ultimately complimented one another and turned a simple sour cream pound cake recipe into something truly spectacular and complex. That could be why the rum cake on the "Halloween Baking Championship" stood out in the crowd.