The Inventor Of The McDonald's Happy Meal Has Died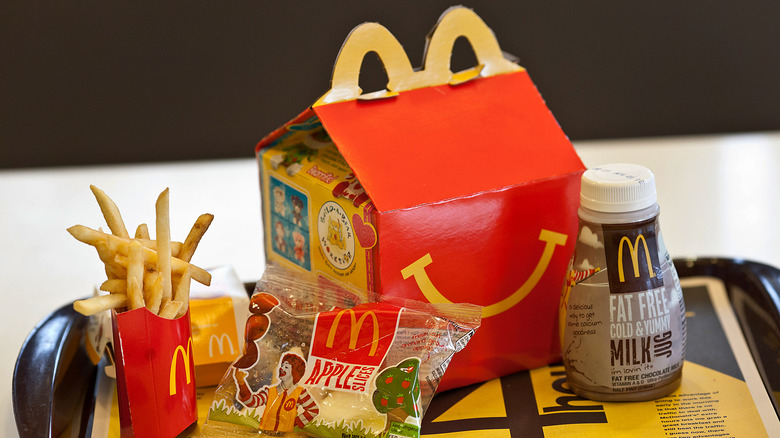 Bloomberg/Getty Images
It's a sad day in the fast-food world, as Newsweek reports the inventor of the McDonald's Happy Meal has passed away. Yolanda Fernández de Cofiño died at the age of 87 on September 6, 2021. She brought her iconic Happy Meal idea to life in the 1970s with the goal of helping parents feed their hungry children. Yolanda and her husband José became the first McDonald's franchisees in Guatemala in 1974. She owned the McDonald's location until passing the keys down to her children in 2018.
McDonald's Guatemala shared a heartfelt statement about Yolanda's passing on its social media pages and changed its Twitter and Facebook cover photos in her memory. The statement, written in Spanish, translates to, "McDonald's Guatemala deeply regrets the sensitive death of its president, Mrs. Yolanda Fernández de Cofiño. This is, without a doubt, one of the most difficult and sad moments for the family, the company and its thousands of collaborators in Guatemala. Thank you to this great woman, for her light will live forever in our hearts."
Who was Yolanda Fernández de Cofiño?
Yolanda Fernández de Cofiño was a force to be reckoned with and a woman with a genuine love for children. Born in Chile in 1934, she and her family moved to Guatemala in 1956 when her father became the country's ambassador (via Newsweek). After she and her husband purchased the first Guatemalan McDonald's franchise, she noticed that the meals were a bit too large for children, and she created a smaller meal specifically designed for younger diners. It included a hamburger, small order of fries, and a hot fudge sundae for dessert — all conveniently packaged in one bag. She called it the "Ronald Menu" to pay homage to the chain's happy-go-lucky clown mascot.
The higher-ups at McDonald's soon caught wind of this innovation, which was an instant success in Guatemala. The company contacted Bob Bernstein, the founder and CEO of Kansas City-based advertising agency Bernstein-Rein, to help further develop the concept and eventually roll it out to stores worldwide. The Happy Meal made its formal debut in 1979 and included a colorful branded box with a handle, plus a small toy for kids to enjoy. In 1980, Yolanda became the recipient of the Golden Arches Award, the highest award McDonald's presents, to honor her kid-friendly ideas, which also included hosting parties for children at the chain.
Thank you for bringing smiles to so many children's faces over the years, Yolanda. Your legacy will never be forgotten.