Rachael Ray's Butter Hack You Need To Know About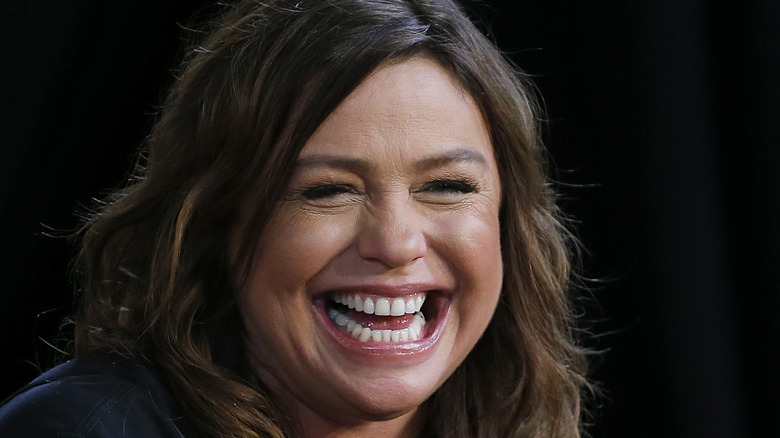 John Lamparski/Getty Images
Rachael Ray is the queen of cooking hacks for home cooks. Whether she is helping us to minimize the amount of time we spend in the kitchen making dinner or she is sharing tips and tricks to cut up avocados, cook seafood without the smell, or make nachos on a busy week night, Ray is dishing out culinary advice that we enjoy eating up. The celebrity cook definitely knows her way around the kitchen and is happy to navigate and take us along for the experience.
You are going to love the "30 Minute Meals" host and cookbook author's tip for compound butter, because it is a game-changing way to add a pop of flavor to many a dish. What is compound butter? Per the Rachael Ray Show website, it's a pretty simple concoction that takes little to no time to create. According to Epicurean Butter, compound butter is comprised of two or more ingredients: butter mixed with herbs, butter mixed with citrus, even butter mixed up with bacon drippings. Compound butter can be made up of whatever flavors you love and want to cook with. They even suggest that you can use compound butter when baking. Compound butter has a number of practical uses that include sautéeing, cooking, baking, and finishing.
Compound butter and meat are a real treat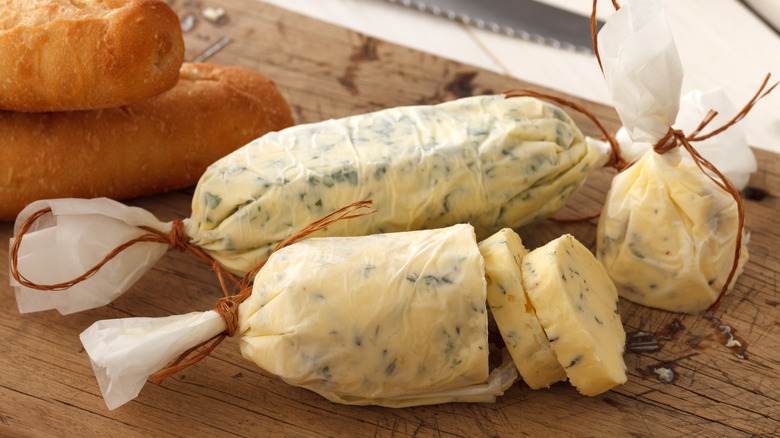 rukxstockphoto/Shutterstock
How do you make it? Ray shares that you can take softened butter and add pretty much anything you want to create your compound butter. Not only that, she explains to Brit + Co that it's really easy to whip up, store in the refrigerator or freezer and have on hand when you are making vegetables, meats, and even pastas. Ray said, "You put all of that into the butter, mix it up, and then you roll it in parchment and keep them in the freezer."  Whether you are looking for an herby and savory addition to your meals, or something sweet — hello, cinnamon sugar — the options for creating a compound butter you will love are limited only by your taste buds.
Ray is not alone in her love for compound butter. Ree Drummond's Pioneer Woman website includes a blog entry on the subject: "... steak topped with compound butter is one of the best treats known to beef lovers." The post also offers that if you have issues with dairy, coconut oil can be a great alternative to butter when creating your fatty compound. And if that's not endorsement enough, per the Food Network, Alton Brown also extols the virtue of this buttery and delicious hack, concurring that it is perfect on a slab of steak. Brown even makes an avocado version of this velvety spread.