How Ina Garten Uses Her Oven To Save Time While Cooking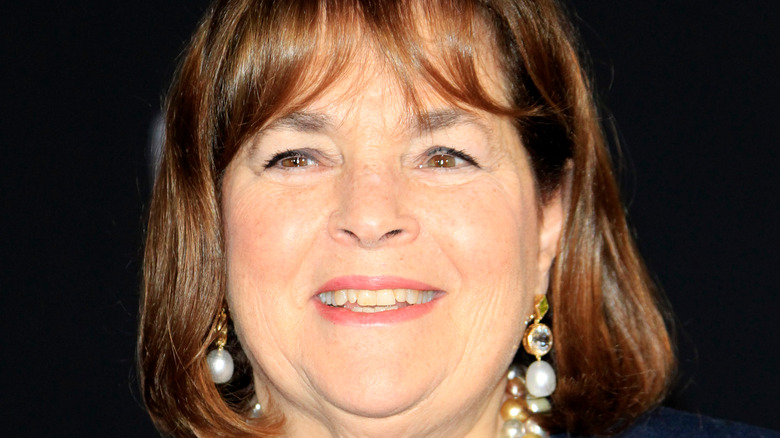 Kathy Hutchins/Shutterstock
Ina Garten may be a Food Network star, but don't expect her to whip up the same dishes that you'd see on the menu of a five-star restaurant. In fact, Showbiz Cheat Sheet reports that the lovable chef doesn't actually have restaurant experience and instead learned her way around the kitchen by cooking her way through Julia Child's cookbooks, while simultaneously holding a job at the White House. Her slightly unconventional learning method clearly worked, as evidenced by her wildly popular Food Network program "The Barefoot Contessa," as well as her impressive collection of 12 cookbooks that even the most inexperienced of home cooks can follow.
"Cooking's hard for me. It is so hard for me," Garten confessed during an interview with PBS NewsHour in 2017. "Anybody that works with me will tell you. It's so hard for me and that's why my recipes are really simple because I want to be able to do them." The famous chef also acknowledges that cooking can be quite time-consuming, which was part of the inspiration behind her 2010 cookbook "Barefoot Contessa, How Easy Is That?" Per her website, the publication is all about "saving you time and avoiding stress," and is not only filled with easy recipes for flavorful foods but some great time-saving tips as well.
Ina Garten cooks meatballs and risotto in the oven rather than on the stove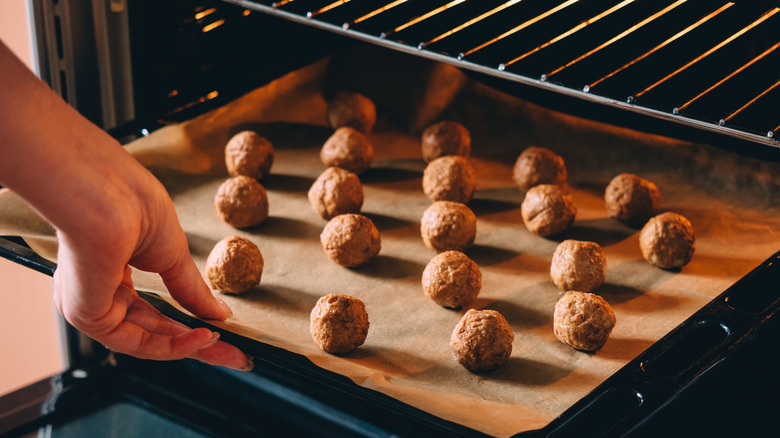 paulzhuk/Shutterstock
Garten has a number of tricks for tackling her recipes with ease, like opting to go the store-bought route for certain ingredients rather than whipping them up from scratch, but one of her best tips for saving both time and stress in the kitchen is to let your oven do some of the work. In the case of her Spicy Turkey Meatballs and Spaghetti recipe from her 2010 cookbook "Barefoot Contessa, How Easy Is That?," that means rolling the meatballs, putting them on a sheet pan in the oven, and setting a timer instead of standing over a hot stove and frying them in a sauté pan (via Epicurious).
Garten even employs the hack when making a notoriously difficult batch of risotto, which she explained to Epicurious was particularly stressful to her because she never knows if she's incorporating enough stock into the dish. "Instead you put everything in one big Le Creuset pot and you put in the oven and set a timer," she said. "So it's about sometimes less time, but more importantly, less stress." Perhaps with that extra bit of time, you can try whipping up one of Garten's favorite spirits to go along with your meal.