What Jamie Foxx Really Eats In A Day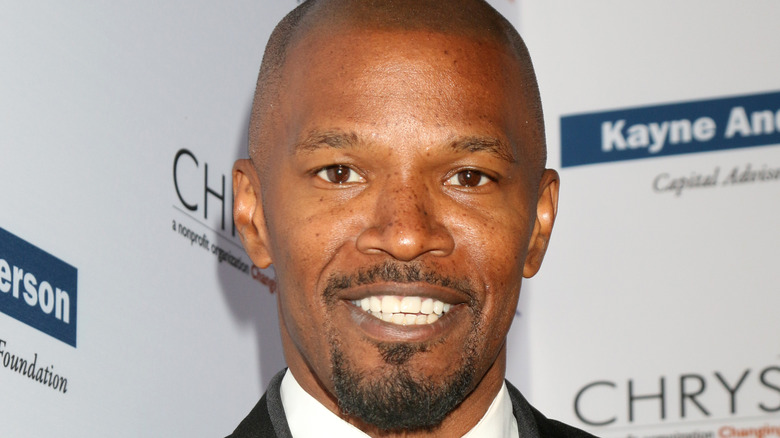 Kathy Hutchins/Shutterstock
For the last three decades, Jamie Foxx has sung, acted, and hosted his way through the entertainment industry. At just 24 years old, Foxx launched his career when he was cast as a regular in the comedy series "In Living Color" (via Biography). From there, it didn't take long for the talented star to skyrocket to fame. Only a few years later in 1996, Foxx became the lead in his own sitcom, "The Jamie Foxx Show."
Since then, the Texas-born celebrity has proved himself to be a triple threat. Foxx veered away from comedy, demonstrating his talent as a dramatic actor after winning an Academy Award for his portrayal of Ray Charles in the musical drama "Ray" in 2005 (via Rolling Stone). The Grammy Award winner wowed fans with his feature on Kanye West's "Gold Digger" and also hosts the interactive musical game show "Beat Shazam," which just debuted its fourth season in June of 2021.
At 53, Foxx is still an unstoppable force of nature, which he partially credits to his well-balanced diet and workout regime, according to Eat This, Not That. Here's what the artist eats every day to feel like his best self. 
Foxx loves veggies, protein, and the occasional pizza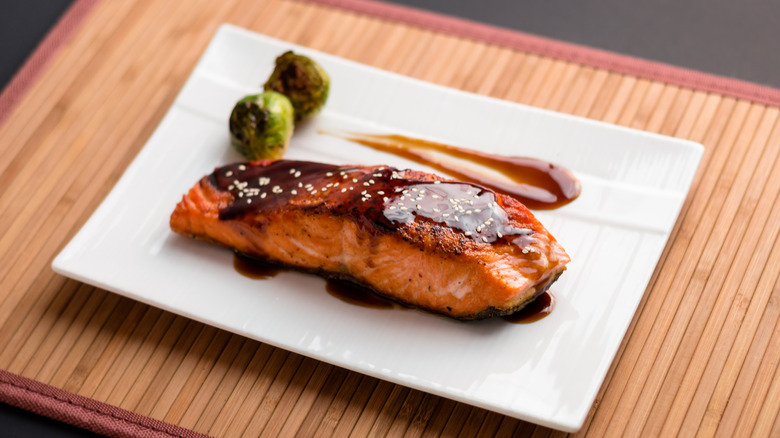 Louno Morose/Shutterstock
When it comes to his diet, Foxx believes in eating healthily and indulging in moderation. "If anybody tells you to fast or not eat, it's the worst thing you do," Foxx shared with Men's Journal. "For me, it's about eating right." Therefore, instead of skipping breakfast, Foxx lives by the saying that breakfast truly is the most important meal of the day. "I have my biggest meal in the morning, because that's what gets me going," Foxx told Eat This, Not That, adding that his usual picks are egg whites, turkey sausage, toast, and orange juice.
Foxx carries on with his protein-packed meals of meat and veggies for the rest of the day. For lunch, his go-to is Brussels sprouts, salmon, and rice (sometimes with a bonus of bacon), and for dinner, he likes "a good steak" paired with a side of vegetables. If he needs a snack, he'll go for berries and sparkling water.
Now for the good stuff: Foxx's favorite comfort foods to indulge in from time to time. His preferred crispy treat? Salt and vinegar potato chips. When he's really celebrating, he orders something called a Sofia pizza, which he says is a "white cheese pizza with sausage on it." Sounds delish!