Brian Malarkey Remembers This One Anthony Bourdain Moment On Top Chef - Exclusive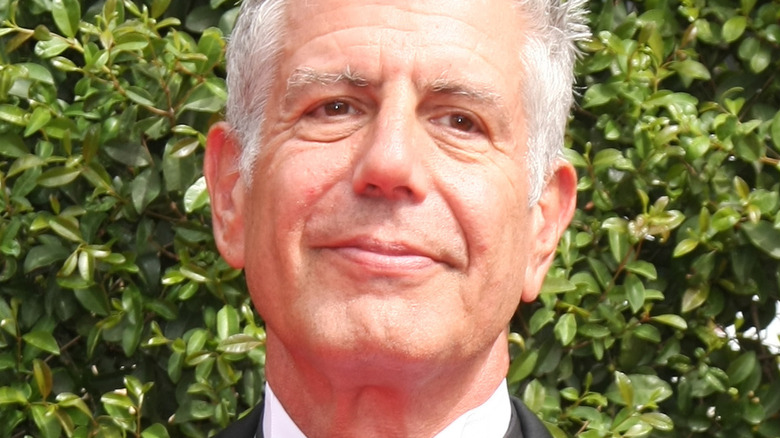 Kathy Hutchins/Shutterstock
"The Taste" wasn't the first time that Brian Malarkey got to hang out with Anthony Bourdain, although his one season as a judge on that cooking competition remains one of his favorite memories. Malarkey, however, had caught Bourdain's eyes — and vice versa — on the set of another show that aired in 2007: Season 3 of "Top Chef." To set the scene: it was his very first episode on the show, and Malarkey didn't "really understand" — these are his words — "the repercussions of the cameras." As the celebrity chef recounted in an exclusive interview with Mashed, "There was so much drinking and indulgence because everything was free and we were young, and it's fun." Malarkey's 2020 "Top Chef" experience was dramatically different ... but that's a different story.
Back in 2007, on the first episode, Malarkey remembered, "the iconic Anthony Bourdain was the guest judge." Malarkey — Bravo will remind you — was a finalist that season. If, however, you watched that first episode (and that episode alone) you might never have guessed that. Despite the nature of the challenge, which should have been in the California chef's wheelhouse, he almost got sent home.
This dish caught Anthony Bourdain's eye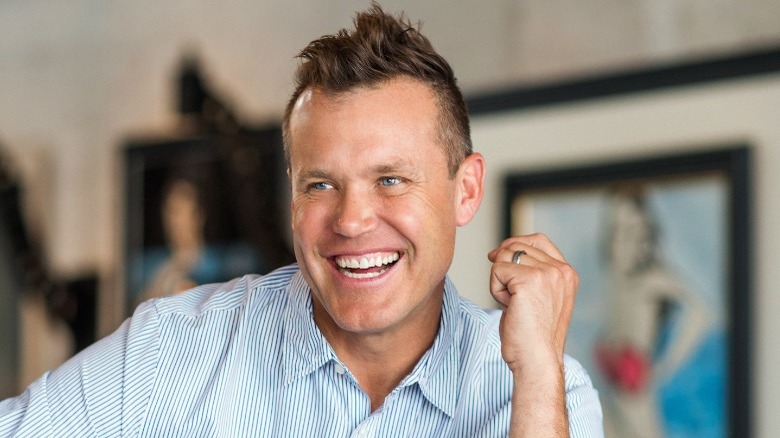 Becca Batista
The contestants' assignment on Season 3, Episode 1 would have, could have, should have favored Brian Malarkey. The celebrity chef first made — as NBC trumpeted — a name for himself as one of the best chefs in San Diego while working at the Oceanaire. To this day, Malarkey's stuck with seafood, and his Encinitas seafood restaurant Herb & Sea dazzled Condé Nast Traveler.
Season 3, Episode 1 of "Top Chef" just didn't go the way Malarkey planned — except, perhaps, for when he caught Anthony Bourdain's attention. "I was late in the draw, and there wasn't much left," Malarkey exclusively told Mashed. "I figured ah, I might as well go for it. And I pick a rattlesnake and eel." You would be forgiven for thinking "yikes," and "yowza." Bourdain, naturally, thought the opposite. "Bourdain looked at me and goes, 'You're my boy,'" Malarkey remembered. "I was like, 'that's incredible.'"   
Malarkey's idea was big. His execution? Not so much. "I just went for too hard," Malarkey explained. "I had a bento box of four different dishes ... we had fries with eyes ... I had the electric venom broth ...  I had the loins ... I had ribs ... There's cameras, and there's intensity, and there's time. And you're just like, 'Oh my God, what is going on?'" When Padma Lakshmi gave contestants the two-minute warning, Malarkey said he needed at least 10, He only managed to plate half of his dish. "I'm like, 'I'm going to get kicked off on the very first episode. This is horrible.' Like how embarrassing is that?" Luckily Malarkey, told Mashed, someone did worse. "But it takes a while to figure out how to do that competitive cooking, and it's a whole 'nother world." 
Brian Malarkey has more stories for you on Instagram. Information about his new line of oils is available on Chefs Life.