The Truth About Brian Malarkey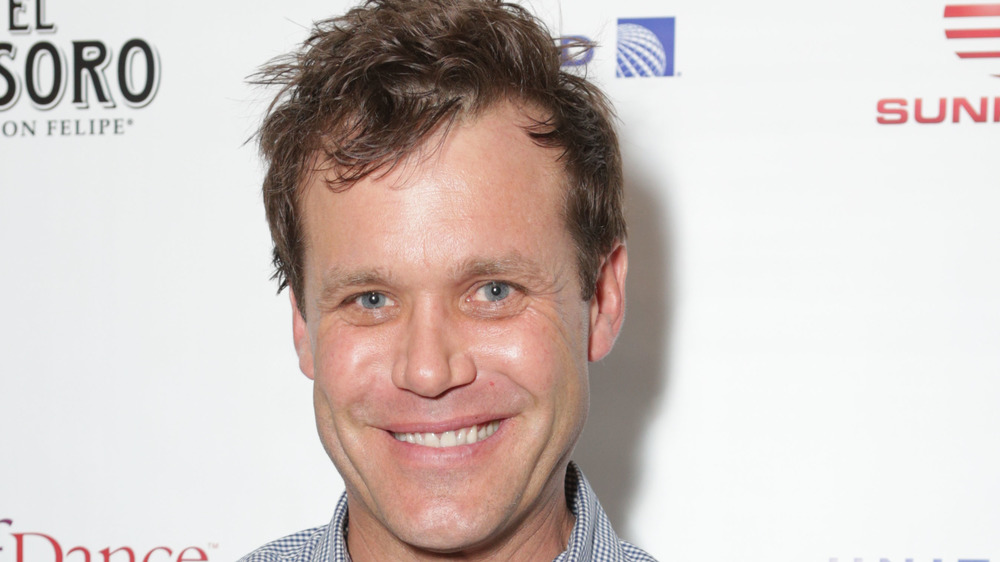 Tiffany Rose/Getty Images
The fan-favorite Food Network show hosted by Guy Fieri, Tournament of Champions, is back with its new edition this month. As per the channel, this time around, the show will feature 16 talented chefs who will engage in a tough fight to win the top honors on the show. One of the participants is Brian Malarkey, an experienced culinary talent who has been responsible for coming up with as many as 15 restaurant concepts in his career. According to his official website, he is a solid entrepreneur who doesn't mind tackling a plethora of responsibilities at the same time. 
The dynamic chef also offers his fans a chance to learn the art of cooking through his work. He hosts online classes that help participants pick up the hacks required to prepare some of his most iconic dishes. How neat is that? But there's more to the well-known chef and TV personality than that.
Brian Malarkey brings a lot of experience to the table
A quick look at his website shows just how experienced Brian Malarkey really is. Not only has he been proactive about working on new restaurant ideas, he's also a familiar face on television and has made appearances on several popular food shows such as Top Chef, Guy's Grocery Games, Chopped All-Stars, and more. Interestingly, he won ABC's The Taste as a mentor and also reached the finals on Top Chef. 
Another thing to note? Malarkey is a relentless optimist. Even as he's been forced to face unprecedented challenges during the pandemic, he's found a way to stay hopeful for the future (via Bravo). "I am a very optimistic person. I do believe that there will be great things that come of this, and there are going to be some horrible things that come of this, but those who survive are going to reap the reward at the end of the line because the patios we have built, they stay here forever, that's doubling our sizes," he said in his interview, referring to the increased demand for outdoor dining during the pandemic.
All said and done, it'll be fascinating seeing how a resilient chef like Malarkey holds his own on Guy Fieri's Tournament of Champions.